Roadmap guides development journey
The Maptek Technology Roadmap outlines our 5-year vision and reflects our strong commitment to design and develop solutions that add value to mining operations.
Maptek Chief Technology Officer Simon Ratcliffe says the Technology Roadmap is a crucial communications document which helps ensure the company's vision aligns with that of its customers.
Understanding the strategic direction allows customers to have confidence in working with Maptek to meet their own goals.
'We want to get customers enthused and inspired about our direction and say, 'Absolutely, this is where we want to head as well. Maptek's going to be a great partner to help us get there', Ratcliffe comments.
'We design software that is very advanced and for people with specialist knowledge. We don't shy away from going into those technical nooks and crannies to get a specialised job done.'
A robust core technology framework allows individual customer needs to be addressed.
'Core technology common to all Maptek products enables an environment where customers can create integrated technical operating models across a range of systems and data sources – in a way that reflects the reality of their mine.'
Basic areas include data sharing and management, workflow modelling and business process management.
The roadmap guides the integration of all our desktop applications into the Maptek Workbench to provide a platform for these processes. The Workbench, introduced in 2016, also improves licence management and flexibility.
'The inputs to various pieces of software will no longer be constrained to that software - you'll be able to open multiple pieces of software and have the data flow from one to the next,' Ratcliffe says.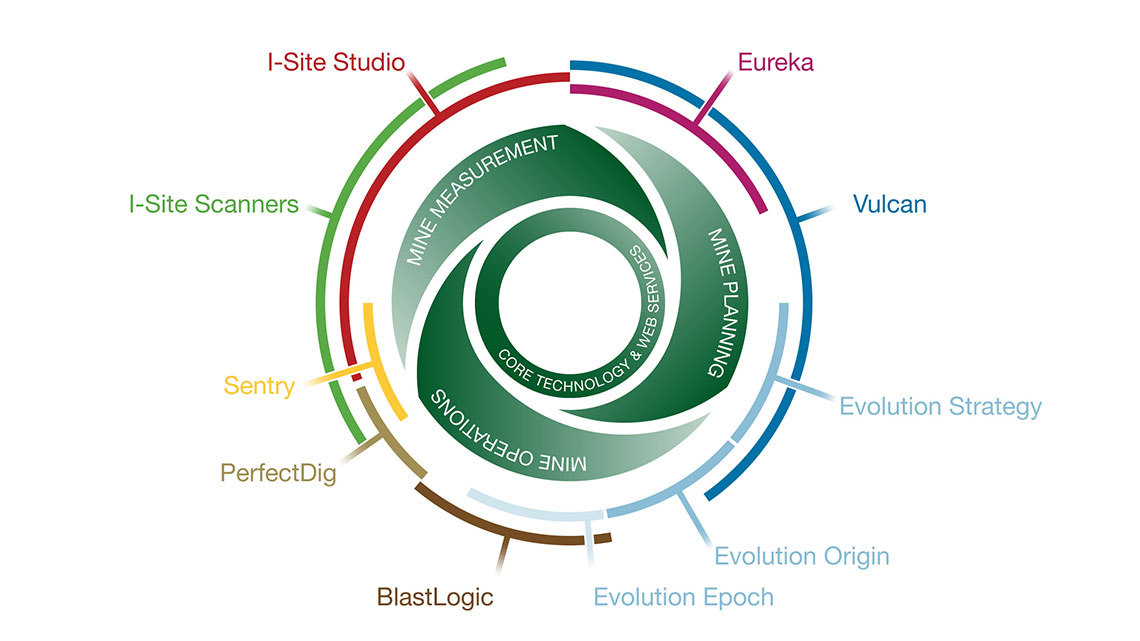 Enterprise connectivity
'Another project involves creating a new spatial platform. This is going to allow the kind of data that we deal with in our software, such as large block models, triangulated data structures, grids and big laser scans, to be efficiently stored and communicated between machines.
'Once you put those two concepts together you can start getting data from different disciplines, or different machines, onto the one machine and into a range of software.'
This enterprise connectivity allows multiple users to share data for multiple functions across multiple applications, which enhances collaboration, efficiency and accuracy.
Geospatial, geological and 3D surface data, and planning, scheduling and production data will seamlessly unite the technical workflows of Maptek applications.
Mapping the technical mining process to mine data models and application workflows results in significantly more robust, efficient systems.
The Workbench offers a Workflow Manager which provides enhanced transformation of data through a series of automated steps. This also establishes best practice for repeatable results.
'These results can be handed off to other people and other groups on a mine site. So you're building an ecosystem to gather data, marshall to a single point, analyse, decide, add value and then apply it in operations.'
'If you put all those parts together you start getting some very powerful capabilities, giving greater confidence in understanding and resolving variations to plan. Businesses can focus their attention on continual improvement,' says Ratcliffe.
The roadmap defines the direction of our technology and we invite you to share that journey with us.