Students shown the power of cloud computing over spreadsheets for scheduling
Monday, April 4th, 2022
---
University of Adelaide students have joined a select group globally to receive training in leading mine scheduling software Maptek Evolution.
Final year Mining Engineering students from the institution learnt about Evolution Strategy last week as part of their Mine Design and Feasibility Study course.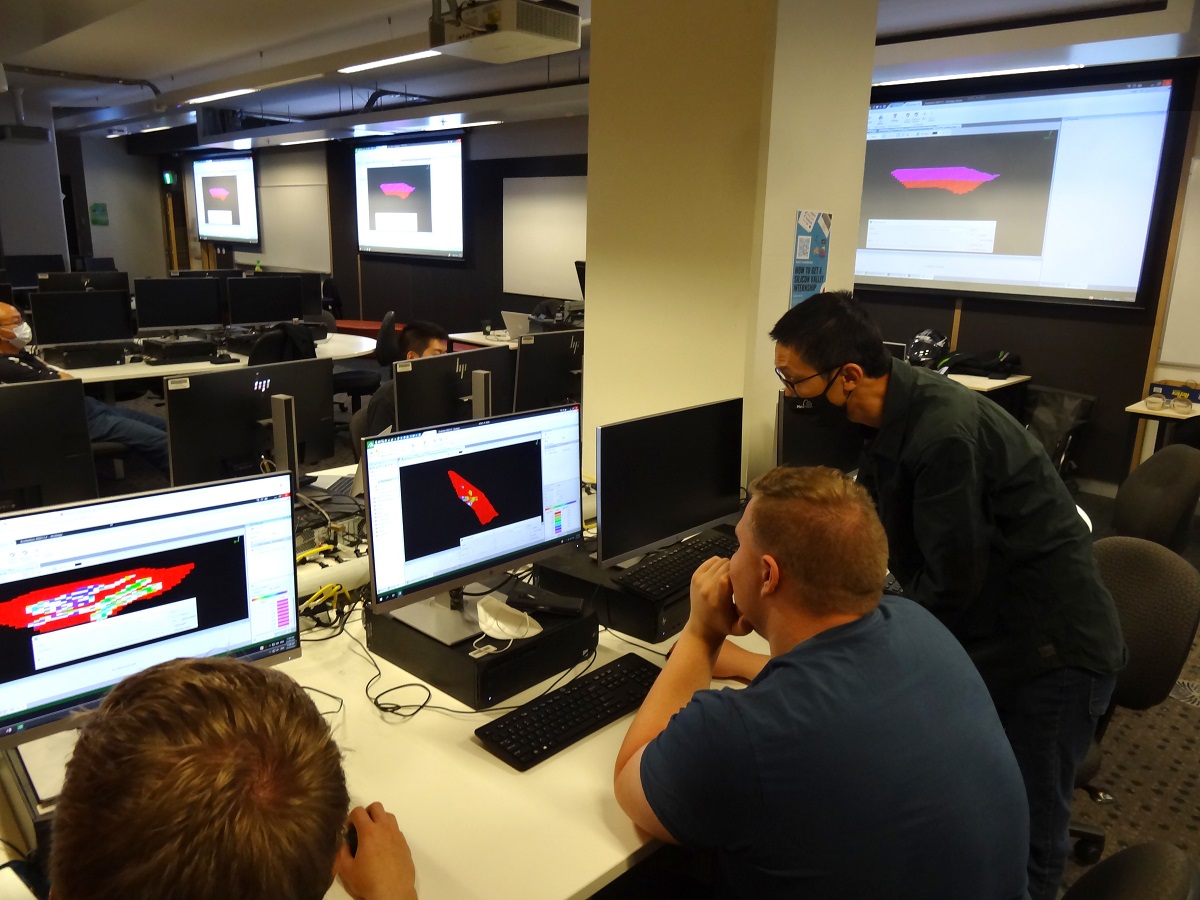 Maptek Global Development Strategy Manager Will Reid enjoyed presenting the interactive session alongside colleague Ethan Li to show students how to use Evolution to run scenarios needed for their course assessment.
'We went through the software together covering several basic, and not-so-basic scenarios,' Reid said.
Typically students have been using spreadsheets to do their scheduling, and instead Evolution provides them the ability to complete trade off analysis on a massive scale.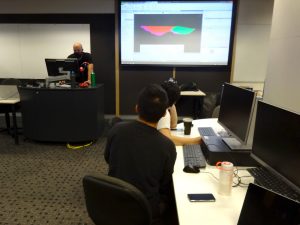 'We will stay in contact to continue helping students with the software.'
Third-year student Terry Yeung found Evolution easy to get up to speed with.
'Evolution Strategy is clear and logical to use compared to spreadsheets,' Terry said.
'Although I have not completed this design course, I can imagine the difficulty of formulating spreadsheet equations for scheduling and cost analysis.
'Evolution allows me to follow step by step to insert the variable inputs, so I can minimise formulating an incorrect equation or other error factors'.
Terry 'loved' the way the block model viewing function in Evolution does not require users to set up legends manually and appreciated Will and Ethan's efforts.
'Overall, I really enjoy Evolution and I will definitely use it for my design project.'
Having completed the mine design course last year, graduate engineer Ziyang Shao joined the session to learn about Evolution and noted the productivity gain.
'In last year's course we used Vulcan and spreadsheets to process the data, and the repetitive manual calculations were so painful, especially when I kept modifying scripts and repeatedly comparing the optimal design,' Ziyang said.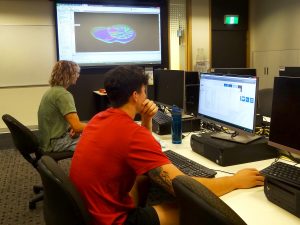 'I found that Evolution is very convenient to use. It has high impact visualisation and all I need is to enter the design data step by step as required, then a recommended scheduling plan will show up after cloud calculation.
'Greatly improved work efficiency.'
The Mine Design and Feasibility Study course at Adelaide University course features Vulcan software training and see groups contest the annual Maptek Mine Design Prize.
Course Coordinator Chaoshui Xu said it was great to have students exposed to the state-of-the-art software during their studies.
'The access to Evolution for our mine design and feasibility study course no doubt will get students much better trained for their industrial career, particularly in works related to strategic mine planning and production scheduling,' Dr Xu said.
Evolution training is already in place at Curtin, Dalhousie and Pennsylvania State universities and Missouri University of Science and Technology.
Learn more about Maptek University Partnerships here: www.maptek.com/university