March 14, 2019
---
In an industry first, Maptek and PETRA Data Science have established a partnership which will enable seamless value chain optimisation and simulation from resource models through to metal produced. Mining companies will be able, for the first time, to use millions of tonnes of their historical performance and resource metadata for dynamic optimisation. (more…)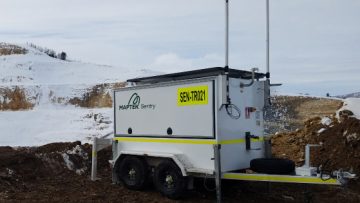 March 7, 2019
---
Maptek has released a cold climate model of its award-winning mobile Sentry system for stability monitoring.
The exciting newcomer to the Maptek technology portfolio answers the imperative for continuous, reliable measurements of ground movement no matter the environment. (more…)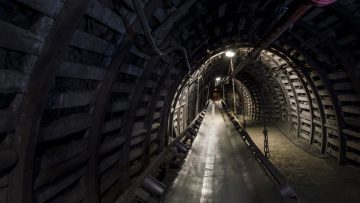 December 6, 2018
---
Maptek has announced further investment in MinLog, building on a longstanding partnership that bridges the gap between mine planning and mine production.
Maptek has been involved with MinLog and its Production Management and Management Information Systems technology for many years. This latest investment will see Maptek increase its ownership of the business and the products to 100% over the next 18 months.  (more…)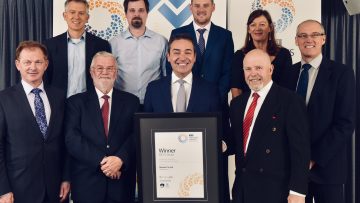 December 3, 2018
---
Innovative slope stability monitoring system Maptek Sentry has been recognised for its excellence in the South Australian Premier's Awards in Energy and Mining.
Sentry, a laser based spatial solution for remote monitoring of surface stability and critical risk management in open cut and underground mines, won the Excellence in Innovation: Commercialisation of Research category for the METS Sector in the awards presented in Adelaide on Friday, November 30. (more…)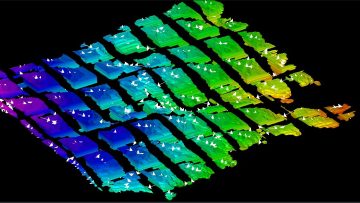 November 15, 2018
---
The leaders in intelligent mine scheduling optimisation have pushed the benchmark even higher with the recent release of Maptek Evolution 5.1.
Close collaboration with mining experts to provide targeted applications has defined the development journey of Evolution. The computational power of the software is unparalleled in the scheduling arena and is underpinned by a drive to provide innovative solutions to current and prospective scheduling problems. (more…)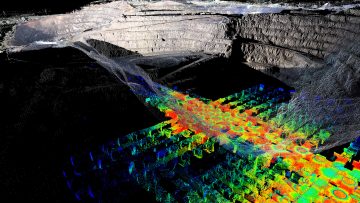 November 8, 2018
---
The launch of PointStudio 8 from Maptek heralds a new name, platform and ribbon interface to the long-standing point cloud processing and modelling software.
PointStudio 8 is the logical progression from I-Site Studio. The new generation 3D platform for modelling, analysis and reporting is delivered on the Maptek Workbench, which unlocks data sharing with other Maptek applications. (more…)