Discover the features and benefits of Maptek solutions in these overview videos.
More Solution Videos
---
Featured Solution Video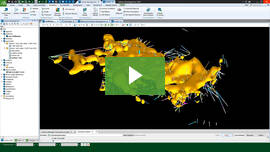 Vulcan GeologyCore – Geological modelling reimagined
Vulcan GeologyCore lets you update resource and production models more frequently, easily and confidently, providing you with models based on the most accurate and recent information.
Watch webinars on various topics and learn about the latest solutions from Maptek subject matter experts.
More Webinars
---
Upcoming Webinar
---
Uncover new ways to use Maptek products with these in-depth training videos. Master the latest techniques for efficient workflows.
More Training Videos
---
Featured Training Video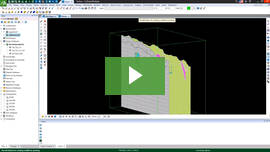 Learn about the Introduction to Block Models online training path
Discover how to leverage your model to enhance mine design and obtain reserve calculations with the Introduction to Block Models learning pathway. Complete five Vulcan online training courses in one – covering block model essentials, import and export, viewing, modification and reserving.
Learn tips and tricks, discover new tools, and brush up on your skills in these short tutorials from Maptek experts.
More Bite Size Videos
---
Featured Bite Size Video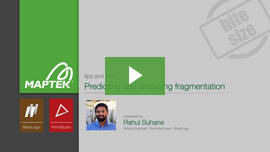 Tips and Tricks: Predicting and analysing fragmentation
PointStudio analysis used in conjunction with BlastLogic prediction capability allows you to see if oversized fragmentation is caused by a blast's design or its execution, informing continual operational improvement.