Block Model Viewing – Skills I learned from my summer in Wabush
Fresh out of Michigan Technological University, I was thrilled for the challenges that real-world geology had to offer. I started my career as a Geological Engineer at Cliffs Natural Resources working in a group that performed research projects for all of Cliffs' North American Operations. When the opportunity came along to be on a team to re-define the geological contacts for the Wabush Mine in Labrador, I was so excited!
This assignment allowed me to:
Travel to a different country – Canada
Discover a land with a 30-minute time-zone difference – Newfoundland
Gain exposure to a wide range of accents – Newfie accents are very intriguing
Try Tim Horton's for the first time – home to Canadian coffee and doughnuts
Develop project management skills – spent a summer in Canada while planning my Michigan wedding before smart phones existed
Aside from all the perks, re-defining the geologic contacts for Wabush's resource model was a great lesson in 3D computer modelling.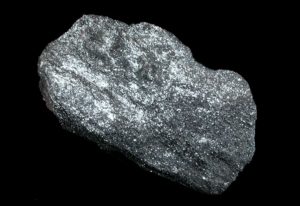 Wabush had complex, steeply-dipping, overturned folds of banded iron formation. It was beautiful ore to look at in-person; the specular hematite made everything look like it was covered in glitter!
However, modelling the structures in a 3D environment was very challenging.
We used Vulcan to view the exploration drillholes in cross section to define the geologic contacts and model the deposit. Each section was painstakingly analysed and studied to produce the most accurate interpretation as possible. With all the time spent defining the geologic contacts, our block model was sub-blocked to help maintain the level of detail for the resource model.
During the process, I learned many different ways to view a Vulcan block model and extract useful information on the fly. The most helpful tools were dynamically viewing the block model, creating block slices, using datatips, and viewing individual search ellipsoids to explain which samples populated each block. Without these tools, we would have had a very difficult time validating the block model and making necessary adjustments in a timely manner.
Since my summer in Wabush, I have used these same Vulcan skills many times with different block models and expanded my knowledge base as Maptek enhances its block modeling tools. If you are interested in learning different methods of viewing, inquiring, and quickly verifying Vulcan block models, please register for my upcoming webinar on Wednesday, December 7!
If you have a favourite block model tool that you use, please share it in the comments below. I am always interested in learning from our clients' inventive ways to use Vulcan!
---