Previewing PointStudio
Maptek customers will see a new name and fresh ribbon interface alongside new functionality in the 2018 update of our intuitive point cloud processing software.
Maptek I-Site Studio software originated 20 years ago as a set of desktop tools to process large point cloud data from early laser scanners.
Maptek PointStudio continues the logical progression to a new generation 3D platform for modelling, analysis and reporting.
PointStudio 8 features the latest software functionality in a ribbon interface. At the same time, customers will install the Maptek Workbench, which enhances interaction with data and improves access to other Maptek applications. Users can create their own toolbars, menus and shortcut keys to suit preferred work patterns. Animated tooltips display video tutorials on mouseover.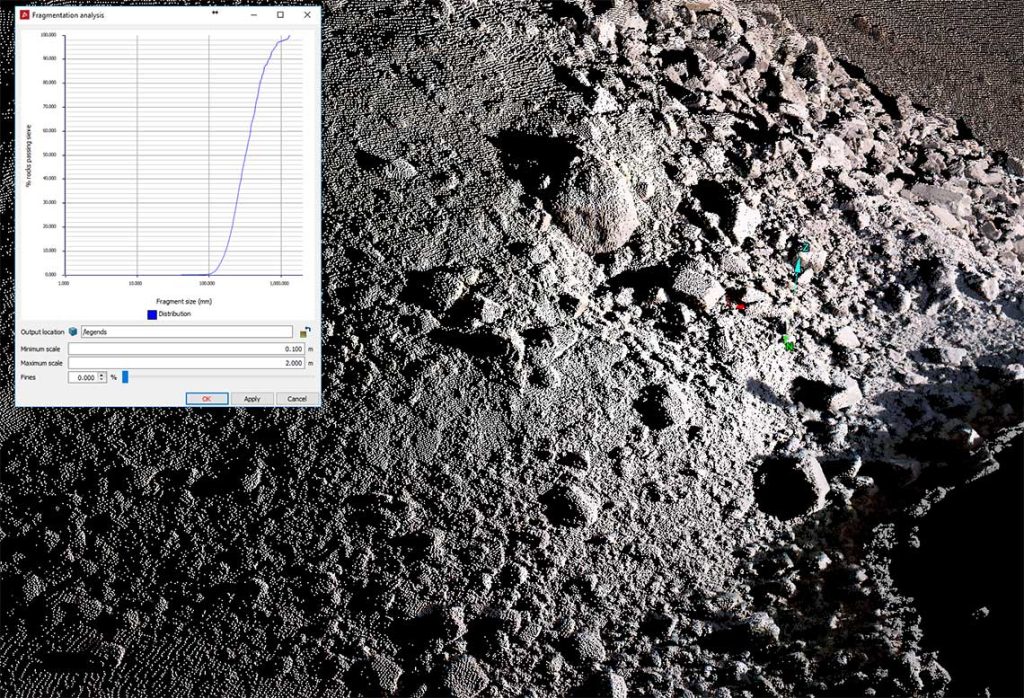 The modern ribbon interface improves the current user experience and means faster uptake for new users.
One of the benefits of moving to the Workbench is access to the Workflow Editor for building interactive command sequences. PointStudio users can link components to data to easily run automations in context. Customised components can be saved to reuse in other workflows.
A good example is the single-click registration workflow. This can be tailored to incorporate scan import and filtering, and multiple registration steps to provide a registered point cloud ready for processing.
Different Maptek applications can be run simultaneously on the Workbench. PointStudio users can undock windows and display views from either the same project or various Maptek applications on multiple monitors.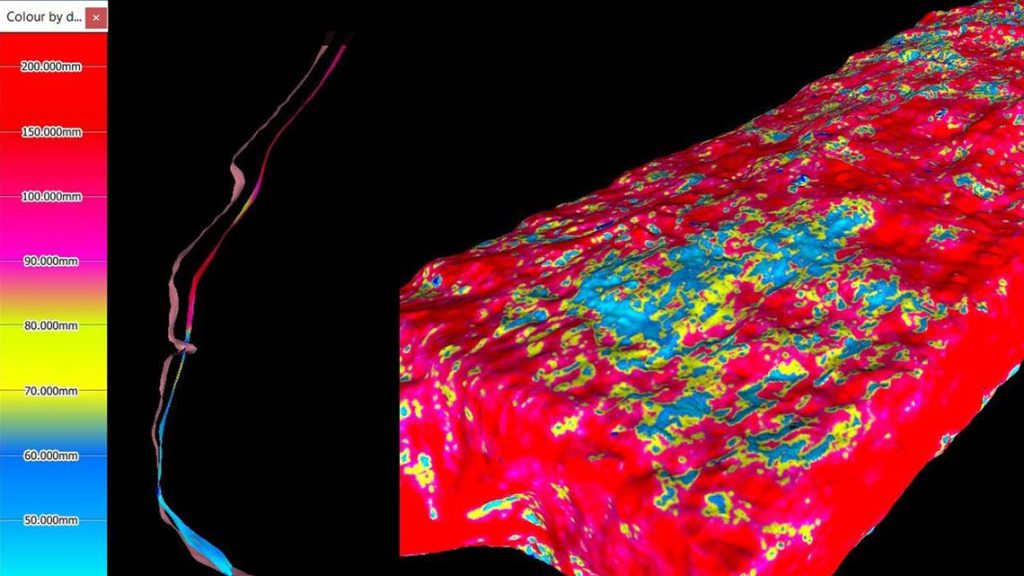 New features
A new Underground Reporting module will allow users to easily compare a designed solid with an actual surveyed or scanned solid to identify overbreak and underbreak. The tool applies to development drives, stopes or crosscuts. Benefits include improving grade dilution, highlighting unstable areas and reducing costs by identifying unnecessary development and pre-blast issues.
A new Offset Line to Surface tool allows easier projection of toe/crest and other CAD lines at an angle onto a surface where it is not possible to acquire scan data due to ongoing mining operations.
Extending Discontinuity Planes to analyse blast block solids and pit advancement solids will be managed with a single click. Textured surfaces will be more easily exported. Users will notice significant speed improvements in Despike and Simplify Surface tools.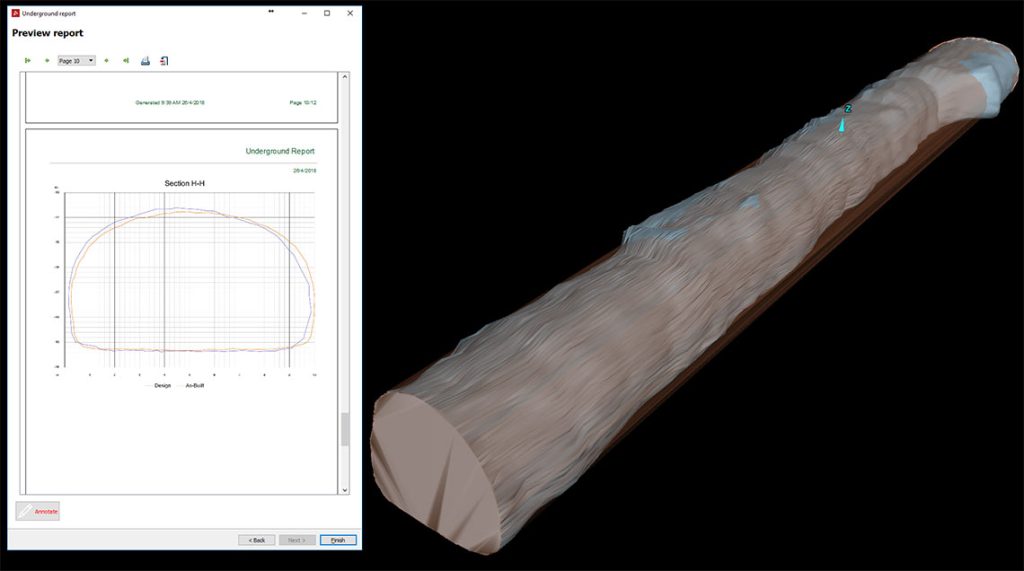 Users will be able to take advantage of the Labs menu in PointStudio to trial and provide feedback on the in-development Fragmentation Analysis tool. This takes scan data and segments it by automatically identifying individual rock pieces. Viewing the particle size distribution opens up possibilities for post-blast analysis and future blast improvements. Plant efficiency can be increased by informing operators of the size of incoming material.