Museums bring mining history to life
Maptek scanners and training for volunteers at Colorado museums will help educate the wider community about the contribution of the mining industry.
Visitors to the Western Museum of Mining & Industry in Colorado Springs and the National Mining Hall of Fame Museum in Leadville will soon be able to enjoy live demonstrations of Maptek lidar scanners as well as Maptek PointStudio software.
These digital technologies will help visitors of all ages understand how mining works today and how vital modern software and hardware are for an operating mine.
Maptek has donated a lidar laser scanner, tripod and tablet. Educational software licences will allow museum volunteers to interpret and visualise the 3D data collected from the long-range scanners.
In addition, Maptek is hosting a day-long joint training session so that museum volunteers can become familiar with the new technology.
Maptek Technical Solutions Engineer Jorge Sanchez will deliver the training at the Matchless Mine in Leadville, Colorado. This historic site was an operating silver mine from 1879 to 1938.
Matchless Mine visitors can tour the hoist house, headframe, powder magazine and cabin, as well as see the mine from a distance. This is the perfect training ground for the museum volunteers to learn the basics of laser scanning and processing 3D point cloud data.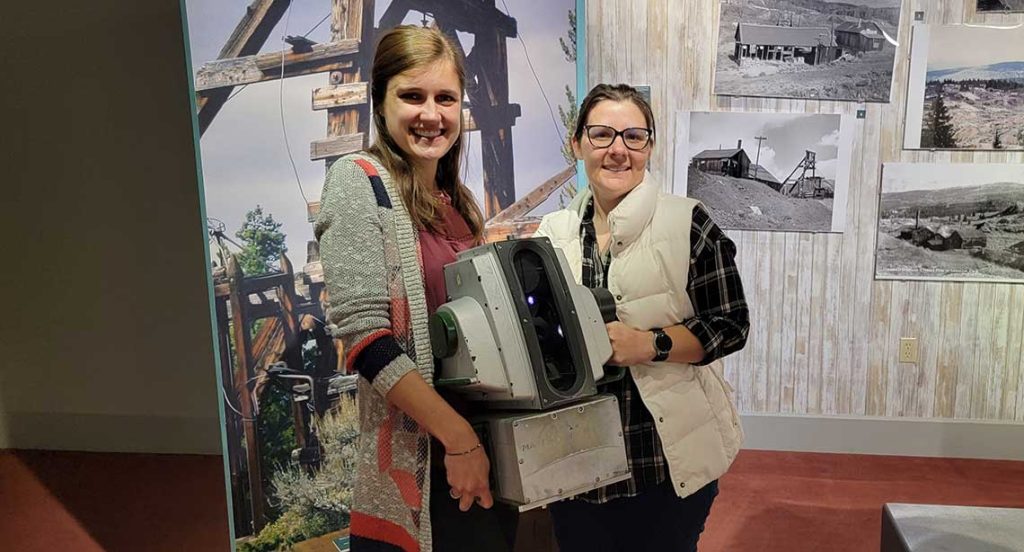 The training will answer the fundamental questions about how lidar scanners work and how the outputs can be used. How does this data and technology help in mining? Which mining professionals would typically do this work?
Sanchez plans to incorporate fieldwork for data collection and time in an office environment to process, model and analyse the data.
The aim is for the volunteers to reach a level of familiarity that allows them to give live demonstrations to museum visitors of all ages.
Both the Western Museum of Mining & Industry and the National Mining Hall of Fame Museum strive to educate the public about the mining industry and shine a spotlight on mining career paths.
The museum anticipates that the displays will convey how much the industry has changed since the time of the Matchless Mine in regards to technology, innovation, and safety.
Maptek is confident that these interactive technology displays will inspire the engineers, geologists, surveyors and mining professionals of tomorrow to join our industry.
Mining museums in Colorado Springs and Leadville update their technology displays with donations of Maptek lidar laser scanners
Training for museum volunteers will cover laser scanning and processing of 3D point cloud data
Interactive exhibits seek to inspire the engineers, geologists, surveyors and mining professionals of tomorrow