University Partnerships
Partnership between Maptek South America and universities in Chile trains engineering students for mining careers.
Vulcan master class
Partnership between Maptek South America and universities in Chile trains engineering students for mining careers.
In November, Víctor Cavieres from the South America Post Sales team conducted a Master Class for the Universidad Técnica Federico Santa María in Santiago. It was attended by 26 fourth year Civil Engineering Mining students.
The Introduction to Vulcan was followed by Underground Mine Design with a focus on specific tools for underground mining.
A spokesperson for the Civil Engineering department commented, 'This type of partnership is beneficial for our department and for the university since it allows us to generate links with industry. This is very important for us, especially since Mining Engineering is a new career path. Our students are motivated to participate in activities such as master classes where a professional in the area is speaking directly to them. There is also the added value of knowing that in their future careers they could face that particular use of Vulcan.'
Vulcan design projects
The partnership between Maptek and the University of British Columbia has provided many opportunities for collaboration over the past several years.
Professor Arduini of the Mining Engineering Department recently invited Maptek to give a guest lecture to fourth year students working on capstone projects.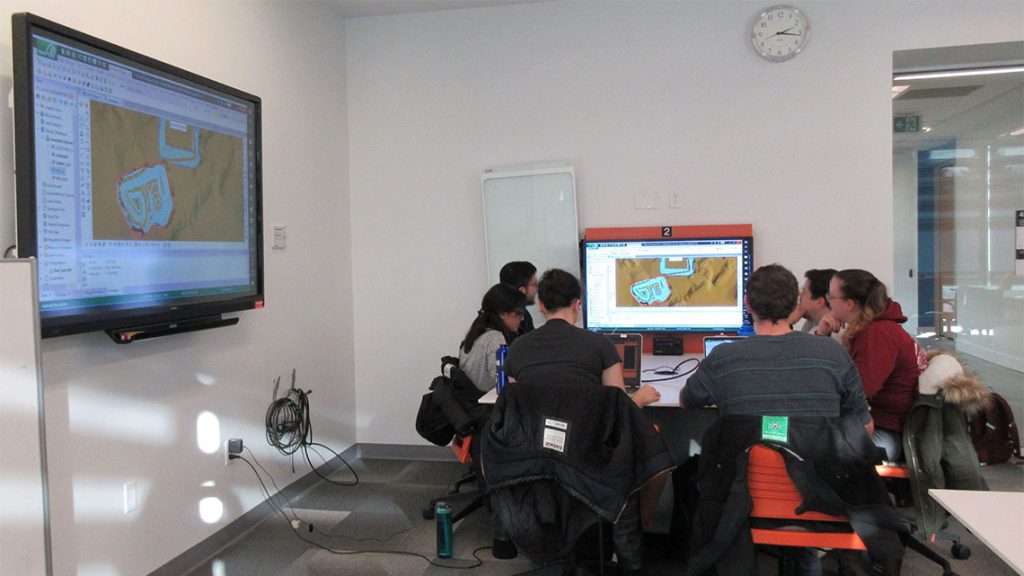 Following a one-day introductory training course given at the university earlier this year, Maptek was asked to present on more advanced Maptek Vulcan topics.
Rather than presenting a formal lecture, Maptek Vancouver-based Ann McCall used the three-hour block to give an interactive training session on two key optimisation tools in Vulcan: Vulcan Stope Optimiser and Vulcan Pit Optimiser.
Ann also briefly shared her experience in mining, how she connects with members of the industry, and how her mining engineering degree is applied in a software company.
Most of the capstone groups using Vulcan selected an underground project, which made Vulcan Stope Optimiser an ideal tool to spotlight. Ann presented a simplified Stope Optimiser workflow highlighting basic usage as students followed along to create their own sample specification. The rest of the class focused on Pit Optimiser for evaluating an open pit deposit as part of their project.
The hands-on experience familiarised students with advanced Vulcan tools to evaluate and create data for their most important university project. Students commented, 'It's helpful to have an explanation of what the tools do in simple terms', and, 'We liked having things explained in person to see how to complete a task in our projects'.
'It's been an amazing relationship between UBC and Maptek. At UBC we introduce Vulcan basics in 3rd year with tutorial activities provided by Maptek. Then in 4th year the students apply these skills to real life scenarios. Maptek is an enthusiastic partner who sees the value of students applying fundamental engineering principles through mine planning software such as Vulcan. Maptek goes above and beyond to ensure that UBC students get the support they need to grasp a working knowledge of the software.'Professor Arduini, Department of Mining Engineering
Vulcan design prize
Maptek provides training to University of Adelaide Mining Engineering students and presents an annual award for the best design project.
The annual award, first introduced in 2010, requires groups of University of Adelaide Mining Engineering students to create optimised mining pit and underground designs and schedules from an industry dataset using Maptek Vulcan software.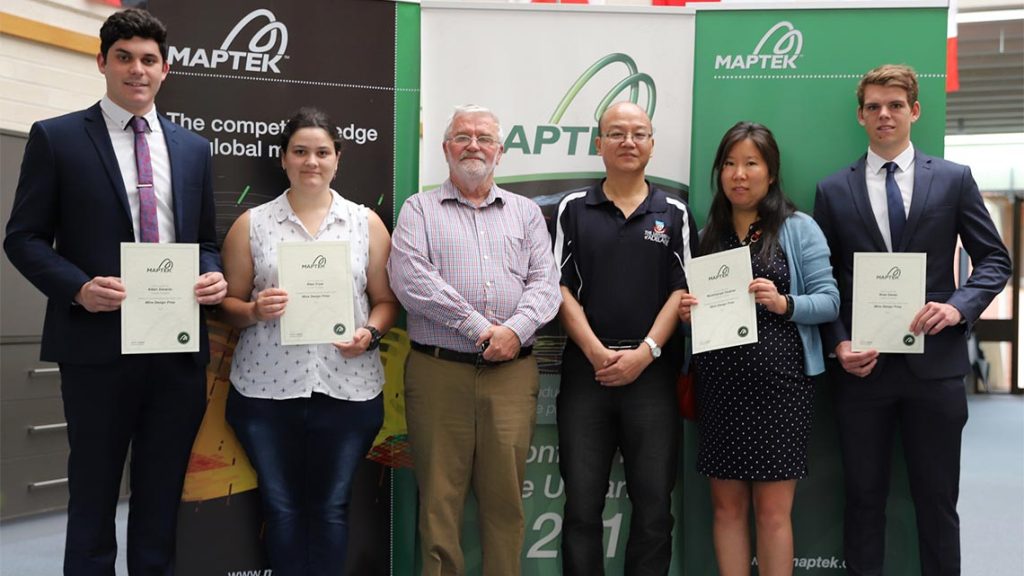 The competition winners agreed that the project had been highly rewarding and they had found Vulcan very user-friendly.
'I think it was probably the best subject we've taken in terms of what we will actually do when we get out into the field. Vulcan really helps you to visualise the mine.'
'We worked well as a group, everyone has their own strengths. It's been one of the best things about uni – actually working with software that is used in the industry.'
'We got to implement and put into practice what we've learnt over the past few years.'
Maptek Senior Technical Sales Specialist, Steve Sullivan provided the Vulcan software training and judged the award.
'I enjoy providing tuition that is relevant to the students' future careers in mining.'

Steve Sullivan, Maptek Senior Technical Sales Specialist