University partnerships
Maptek helps students across the world, working in partnership with universities to shape future careers and create a bright tomorrow for industry.
University of Adelaide students joined a select global group to receive training in Maptek Evolution. Final year Mining Engineering students learnt about Evolution Strategy as part of their Mine Design and Feasibility studies. Instead of using spreadsheets for scheduling, students can now conduct trade off analysis on a massive scale. Course coordinator Chaoshui Xu said it was great to have students exposed to industry software.
'Access to Evolution will prepare students better for industry careers, particularly in strategic mine planning and production scheduling,' Dr Xu said.
Evolution training is already in place at Curtin University in Western Australia, Dalhousie University in Nova Scotia, Pennsylvania State University and Missouri University of Science and Technology.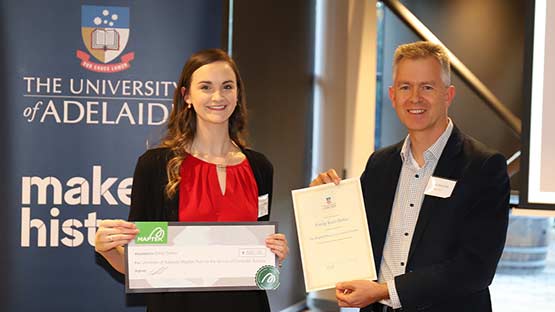 The 2022 Maptek Prize for Computer Science was presented to Emily Duhne by Head of Experimentation at Maptek Simon Ratcliffe. The University of Adelaide student is studying Electrical and Electronic Engineering, majoring in autonomous systems, and ideally wants to work in machine learning and artificial intelligence.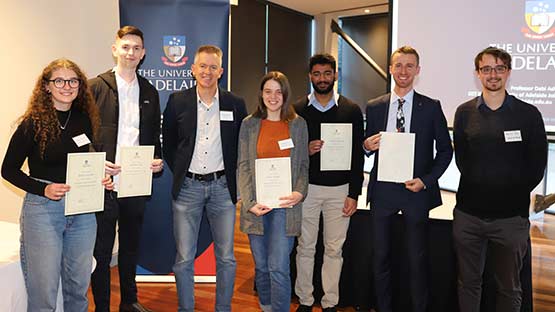 Congratulations to members of the Roblox team on winning best project for their year level at the recent University of Adelaide Computer Science awards. Their motivation for doing well in the Software Engineering Project was having it gamified by Maptek mentors. The winning algorithm devised for block model coalescing is being implemented in DomainMCF.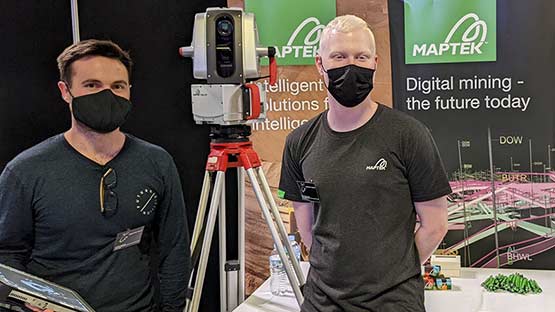 Luke Berry and Dallas McNeil welcomed visitors to the Maptek booth at the Engineering, Computing and Mathematical Sciences Industry Night at the University of Adelaide in April. Now a Software Engineer on the Vulcan Core Technologies team, Dallas remembers his own intern experience: 'The knowledge I gained in computer graphics was fantastic and the real software engineering experience was invaluable.'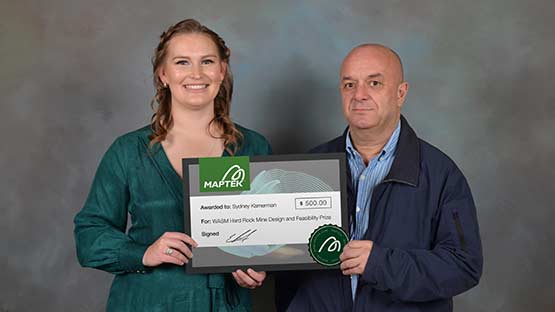 Sydney Kamerman won the Maptek award for achieving top marks in Hard Rock Mine Design and Feasibility studies at the Western Australian School of Mines, which was presented by Dr Mehmet Cigla at the graduation ceremony in May.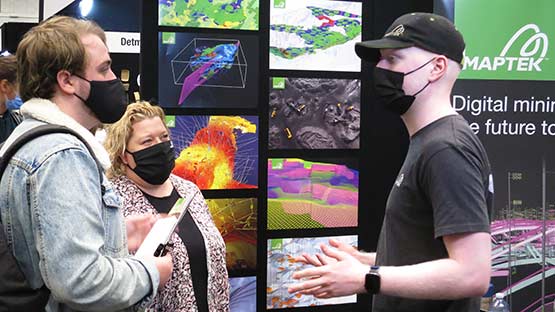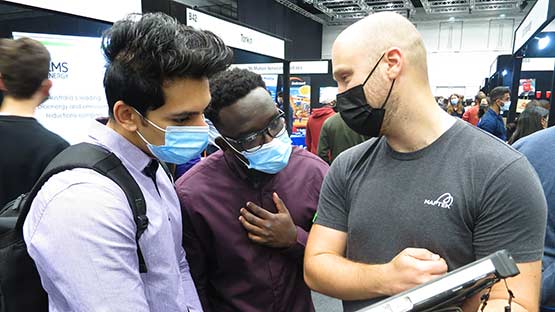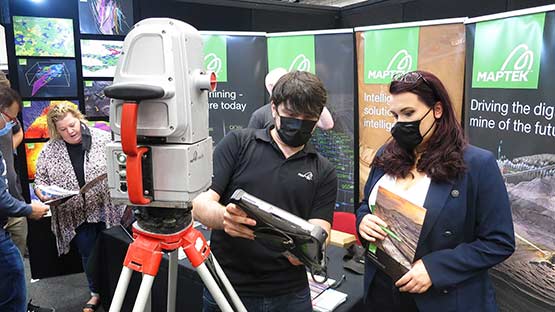 Maptek technology display at the SA Big Meet expo, sponsored by the University of South Australia, helped showcase why we are an employer of choice.