Evolutionary scheduler milestone
Maptek is on track to deliver an holistic solution for open pit and underground scheduling combining period and activity-based schedule optimisation.
Production scheduling decisions are critical for mining and remain a key factor in determining the financial returns on significant investments. Obtaining the most profitable schedule is a complex task involving multiple constraints, large amounts of data and inevitable uncertainty.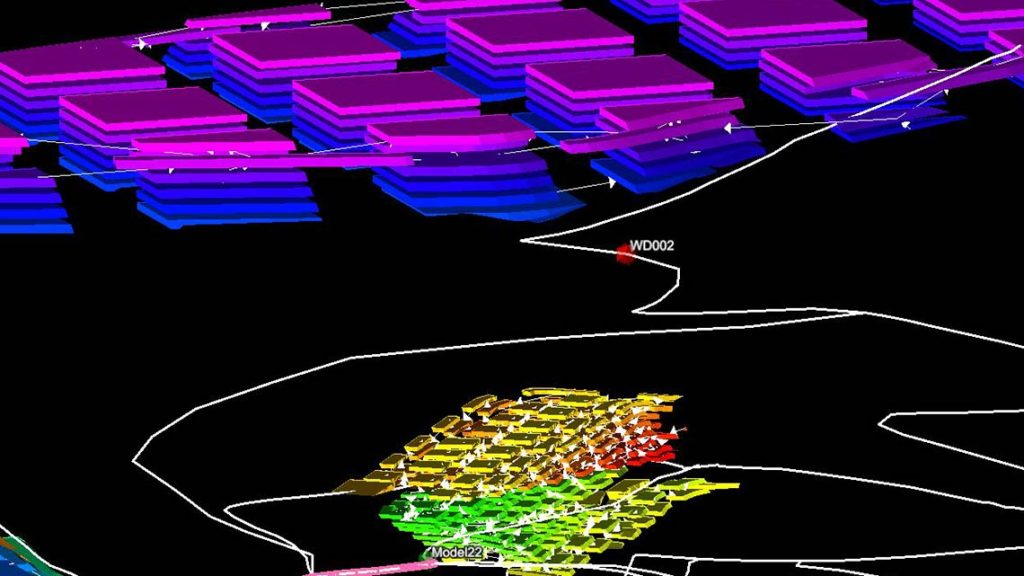 When Maptek acquired Evolution it already had the backbone of an agile, dynamic scheduling solution for targeting complex, real world challenges. Evolution is now delivering on the promise of enterprise level strategic and tactical tools for scheduling and optimisation in open cut mining.
Evolution delivers systematic production schedules alongside practical development plans, and has the intelligence to concurrently consider multiple objectives. Users have flexibility to choose whether to aggregate data, and how to configure and optimise equipment fleets.
Evolution 5
The latest Maptek Roadmap milestone, Evolution 5, delivers an updated interface for scheduling with attributed solids. This upgrade enables scheduling with block models or solids, and seamless handling of stratigraphic reserves.
Version 5 builds on the 2017 release that introduced new global constraints and options to calculate the value for blended schedules meeting either product or process constraints. When mining is completed and an operation moves to a stockpile rehandle mode, fixed administrative costs are dynamically adjusted.
Evolution uses software-as-a-service. Users run Evolution locally on a notebook or desktop computer to import data, set up and analyse schedules and export models and scheduling files. Processing of schedules is completed via a secure hybrid cloud system.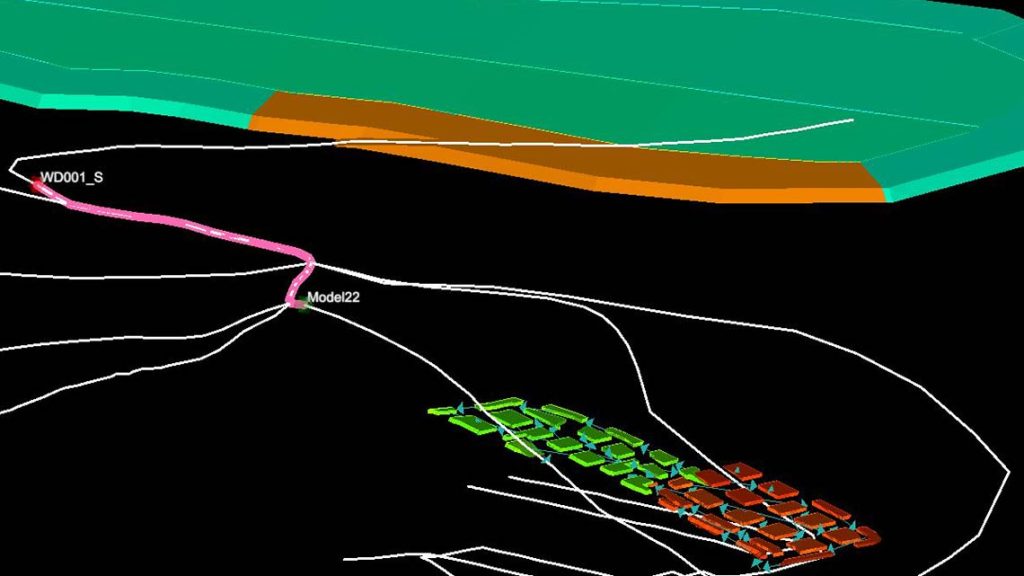 Unique approach
Evolution is the only open pit scheduling solution which can optimise multiple objectives, millions of blocks, multiple models and multiple processing options simultaneously using a population of initial schedules.
A streamlined Vulcan–Evolution workflow reduces reliance on multiple platforms.
Hosting on the unified Maptek Workbench reduces import and export, simplifies software IT administration and lowers maintenance costs.
Evolution helps de-risk the effects of potential mistakes arising from data manipulation and aggregation. Time saved in formatting data for transfer between systems can be spent in analysing scheduling scenarios.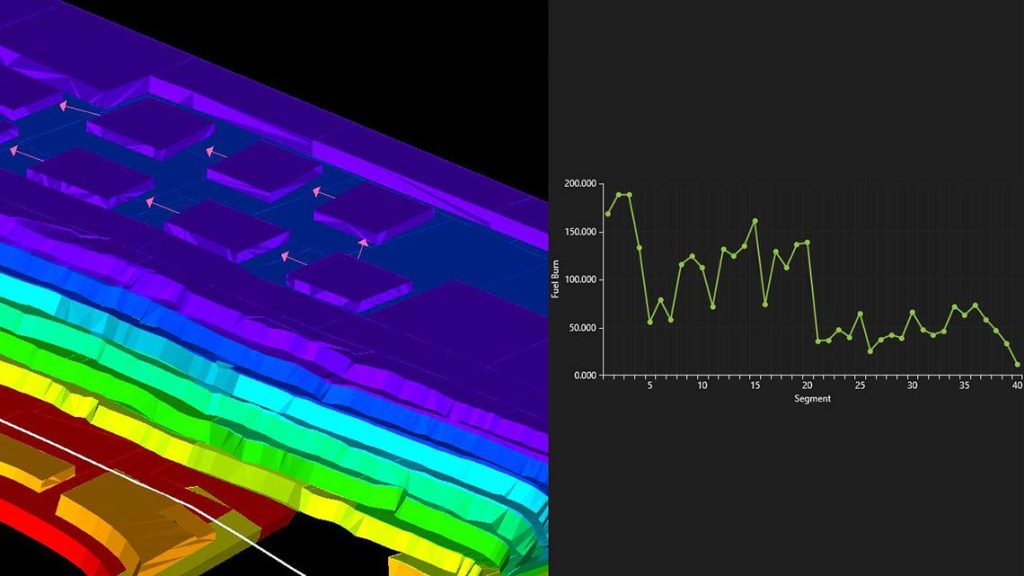 Holistic solution
With Evolution 5, operations gain the ability to optimise in an holistic way, using any source, for example block models or attributable solids, in combination with production plans, haulage routes and waste landforms.
'Evolution developers met the challenge of using solids rather than abstract blocks,' said Evolution Product Manager Eduardo Coloma. 'Designed for stratigraphic operations, attributable solids provide a more intuitive way to see the source information for scheduling purposes.'
The fully integrated haulage system in Evolution 5 is easy to use and configure for multiple trucks. Superior pivot report functionality allows users to report and graph any data related to the schedule.
Evolution 5, out in early April, is the precursor to a Maptek activity-based solution which will facilitate critical short term planning. This new solution will use the Evolution architecture and optimisation engines.

5 minutes with Product Manager Eduardo Coloma
What is unique about the Maptek approach to solving scheduling challenges in the mining industry?
Maptek follows a true optimisation approach, using modern techniques (evolutionary algorithms) which are flexible and closely mimic the complexity of the mining environment. It's an efficient system to solve the problem using high performance computing deployed over the cloud.
The overall benefit of the Maptek scheduling approach is that we reduce the number of steps and data manipulation required, efficiently connecting the design with the scheduling component and releasing time for analysing alternatives to add project value.
Harnessing emerging technologies is just part of the ambitious vision to provide the next functionality boost for scheduling, according to Coloma.
A new framework will be required for continuous optimisation and flexible collaboration with other systems for plant simulation and fleet management. These initiatives are key to intelligent digital mining, which incorporates the ability to apply prior decisions in subsequent scenarios.
Evolutionary computing makes it possible for Evolution to unify and simultaneously optimise several scheduling horizons. While the different horizons will be aware of each other during optimisation, the user will also be able to easily isolate and work in a particular horizon.