Upgrading from 2D to 3D underground
Wingfield Scale & Measure recognises the importance of fast accurate stockpile inventory results, and has expanded its capacity to meet the needs of the mining industry.
In 2015, Wingfield Scale & Measure purchased their first Maptek I-Site laser scanner to replace the total station setup for stockpile inventories. This system increased productivity, speed, capabilities, and most importantly, safety.
In September 2017, Wingfield was contracted to map and create a 3D mine design model for an underground mine. The objective was to begin transferring the 2D AutoCAD design into a 3D model for use in mine design software such as Maptek Vulcan.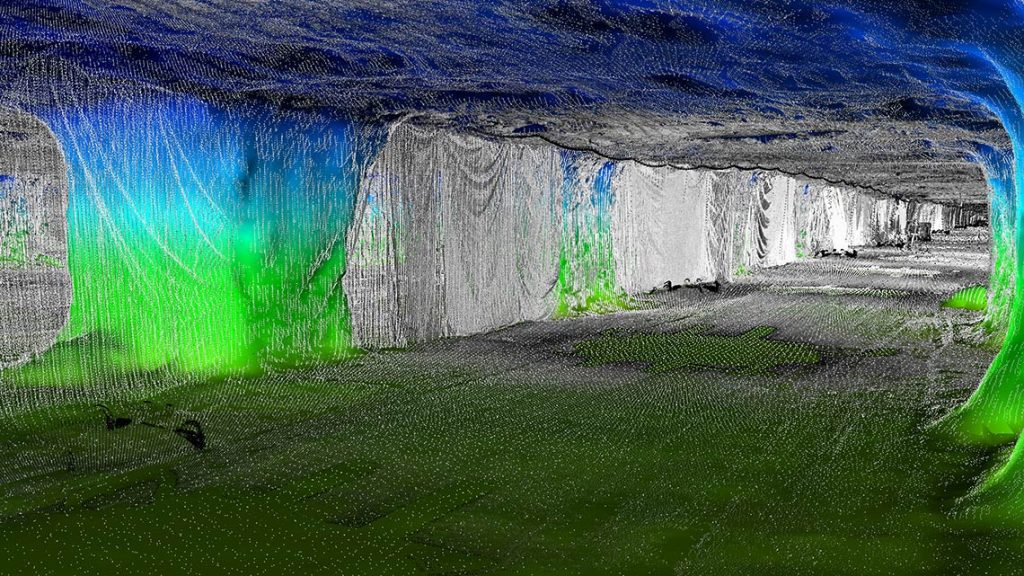 Data acquisition
More than 9,470,000 square feet of the mine was effectively mapped and surveyed, with 810 individual laser scans collecting 1,070,086,144 data points.
Around 11-12 linear miles of underground data was mapped in a week.
Wingfield personnel had previous experience with projects of this scope, complexity and size.
The site provided survey control coordinates, with a tripod set up over the known point at multiple intersections to create a rectangular pattern in the room and pillar areas.
This process continued until there was enough survey control data to establish a control coordinate system to register additional scans. Scans without survey control were conducted by mounting the scanner on a lightweight utility vehicle and scanning at each intersection.
Data acquisition was completed entirely using the Maptek I-Site 8200 laser scanner, which was chosen for its vehicle and tripod mount compatibility, high and accurate rate of data acquisition, ease of use, IP65 rating, and large field of view for underground scanning.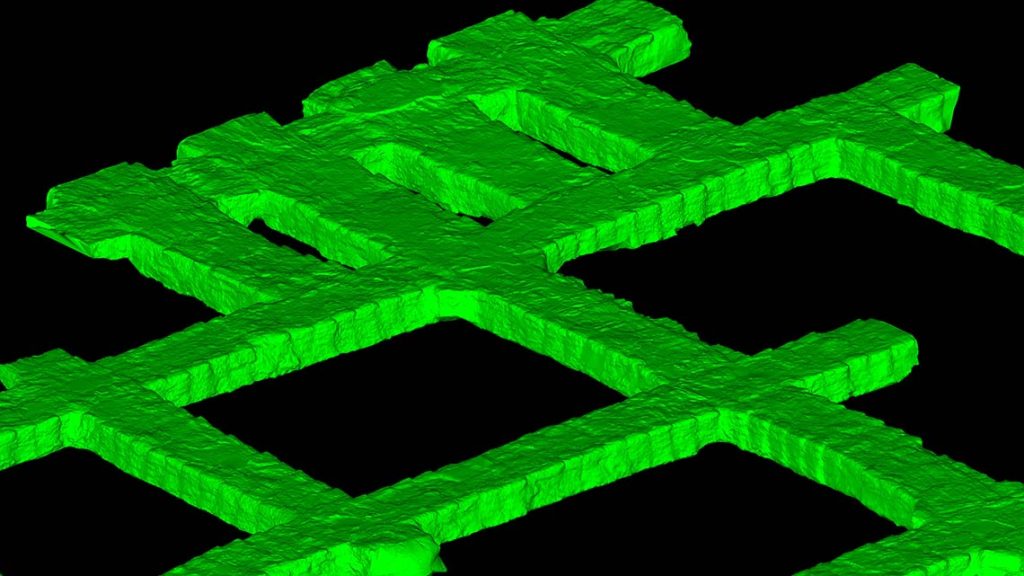 Software processing
Processing point cloud data is the most important part of finalising any project. Poor or inaccurate registration of point clouds will produce an inaccurate model, which can lead to additional issues with the deliverables.
Wingfield's software of choice for point cloud processing is I-Site Studio. I-Site Studio is ideal for mining and earthwork projects, and the modelling and filtering tools are perfect for working with underground data. The control for 3D display and editing the data is another benefit that makes the software extremely versatile.
Five separate data engines were created for four different sections of the mine, the largest section containing 380 individual scans. Registration of the survey control scans in I-Site Studio is easy and data is quickly placed into the mine coordinate system.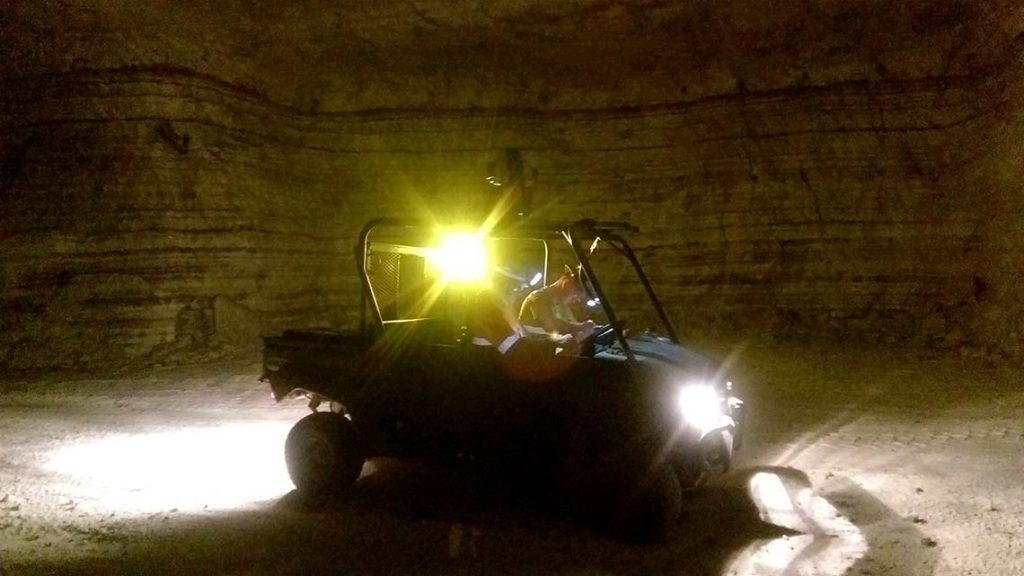 These survey control scans allow I-Site Studio software a valid referenced point cloud to which additional non-survey control scans may be globally registered. Global Registration uses features and repeatable data from each of the scans to register the point cloud into the proper grid system.
Once registered, scans were filtered to usable point clouds and unwanted data (vehicles, cables, mine equipment) was removed.
The point clouds were then modelled to create a valid triangulation for each area of the mine. Four variations of underground modelling options were used to create the overall mine site areas. A total of 43.4 GB of data was processed and delivered.
End results
The mine survey project was an overall success for both Wingfield Scale & Measure and the client. The site can now view the data in a 3D environment and make more use of the data with advanced mine design software. Wingfield is currently working with the client on three additional applications using the data captured – change detection, triangulation updating, and as-built against design.
Change detection can be used in areas of movement or rock fall. Comparing older LiDAR scans to updated scans can provide valuable insight; the data can be coloured to show areas that have changed over specified periods of time. Triangulation updates can help provide and improve the volume of material that is removed from a drift.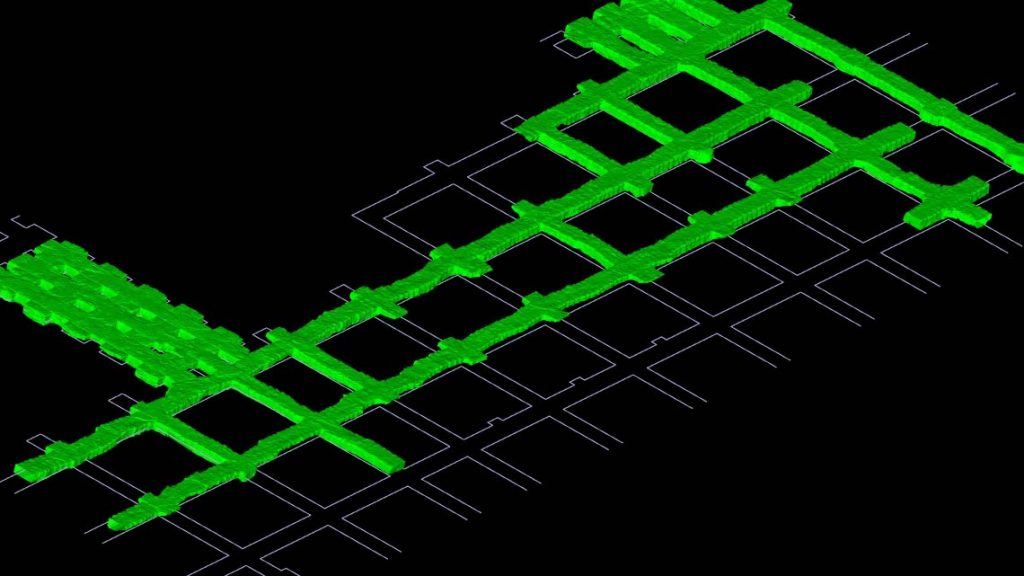 Capturing these volumes over time can track progress and help ensure accurate volumetric analysis. Managing as-built against design is a constant issue. Comparing triangulated scan data can show areas of divergence from design.
Wingfield is currently planning additional mapping at the site to continue developing a complete 3D model of the entire existing mine.
The site Senior Mine Engineer explained why Wingfield Scale & Measure was chosen for this project.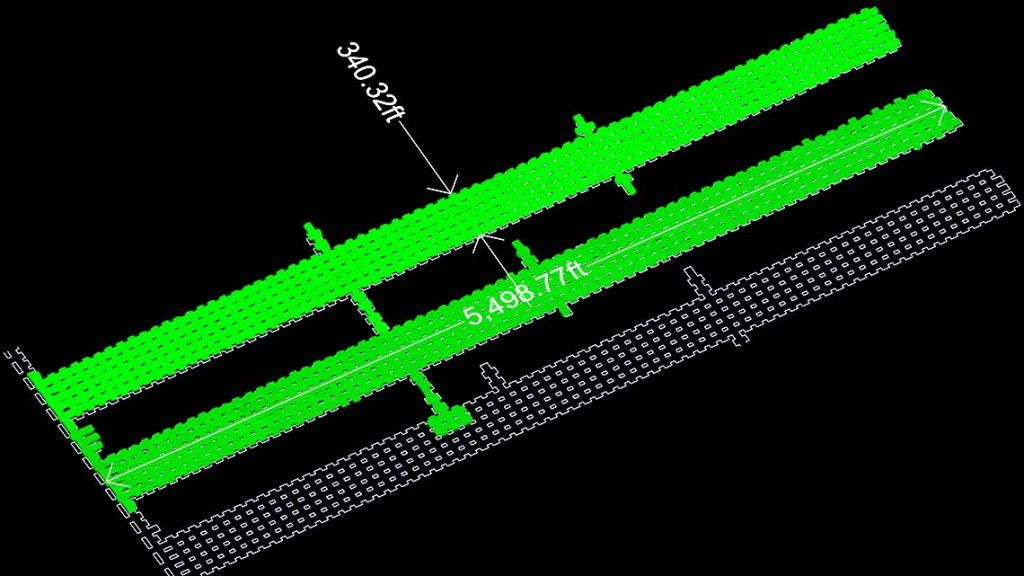 'Our survey and mine engineers are highly qualified and capable of doing the job, but it would be in addition to their everyday duties and could impact their primary responsibilities.'
Timeliness is a major factor. The site team could take 6-8 months to scan and process data between everyday tasks, while Wingfield can accomplish the task in a week of scanning and two weeks of processing. Site personnel can therefore complete their primary tasks and be assured deliverables are processed expeditiously to meet their needs.
Thanks to
James A. Kenney, Senior Engineer
Wingfield Scale & Measure