University partnerships
University partnerships
NExUS
Early career geologists explore nexus between summer school and their future careers.
Thirty-five geoscience students took part in the fourth annual National Exploration Undercover School (NExUS), held in Strathalbyn, South Australia during December.
After four days of fieldwork at the Wheal Ellen deposit, the 2019 cohort used Maptek Vulcan to integrate various datasets including historical drilling and assay data, surface geochemistry, geophysical surveys, structural mapping and DTM/image data, and develop a 3D block model for the deposit.
For many participants it was their first experience using 3D software, giving them an understanding of the modelling process and exposing them to the capabilities of industry-standard software such as Vulcan – a key goal of NExUS.
Feedback was extremely positive, with participants calling out the practical nature of the program, exposure to Vulcan and having the opportunity to network with like-minded people.
Maptek is proud to support the program by providing state-of-the-art geological and mining software.
NExUS is funded by the Minerals Council of Australia and Minerals Tertiary Education Council. Coordinated by the University of Adelaide and supported by geoscience industry, government and academia, NExUS aims to fill the gap between university education and the skills required by the modern minerals industry.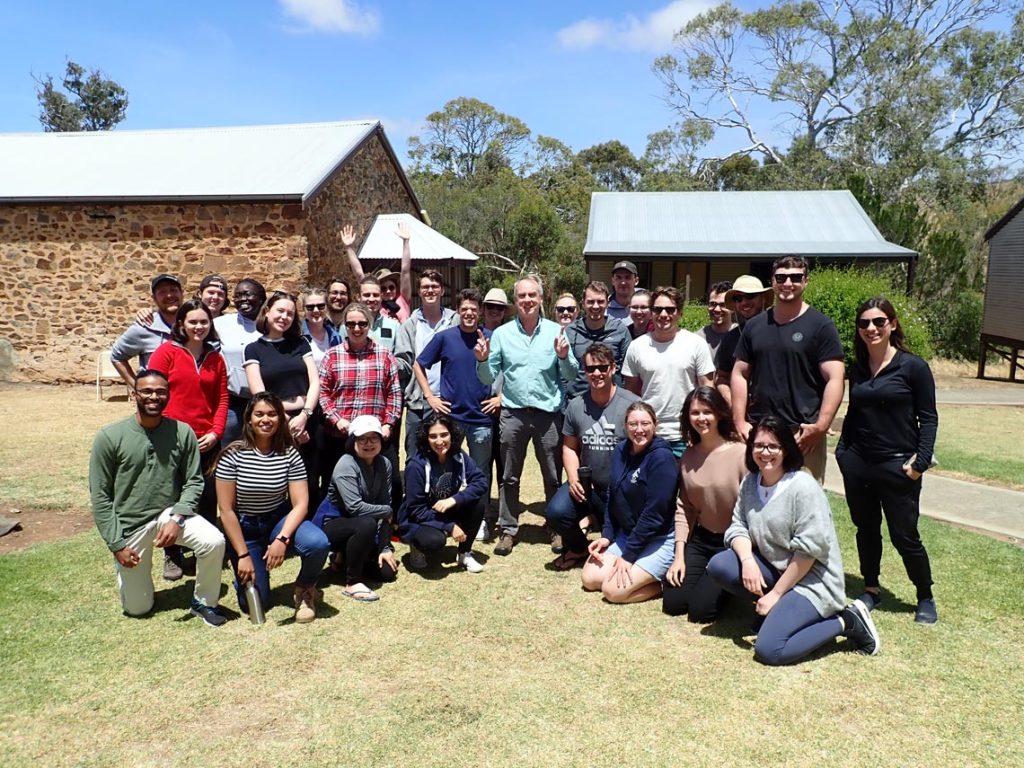 Internships
Trading a summer break for work experience pays off for interns.
During the Australian summer, seven computer science and software engineering students worked across a range of projects in Adelaide office, gaining valuable new skills, insights and experience.
Putting theory into practice was a key highlight, helping interns bridge the gap between studying at university and working in industry.
Being surrounded by people equally excited about software development has solidified their desire to pursue careers in the field – a positive outcome for the annual program.
Head of Development, Mine Operations at Maptek, Will Reid continues to be impressed by the quality, passion and drive of interns.
'Students are completing industry level projects and taking on the experience of working full time in their field. They wouldn't have done this before and have approached it with enthusiasm.'
'Maptek has been offering internships for some time. We've continued to see the benefits of supporting universities by providing real-world scenarios for students to apply their learning,' Reid said.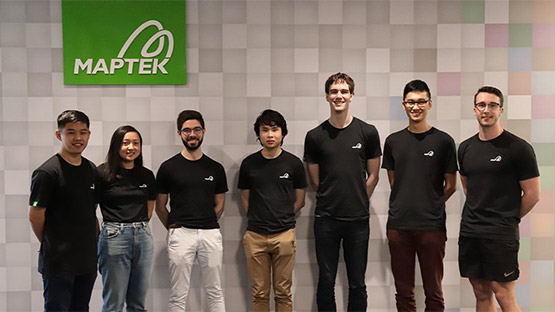 2019/20 Maptek Adelaide summer interns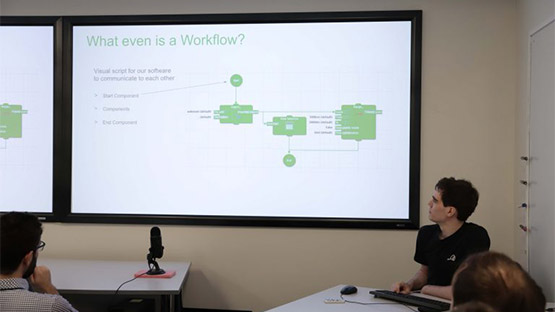 Mining games
Vulcan helps mining students meet practical challenges.
Students from across Canada gathered at Dalhousie University in Halifax, Nova Scotia to compete in the 30th annual Canadian Mining Games in February. They were able to demonstrate their knowledge of various areas of mining in a series of industry-sponsored challenges.
In the Mine Design challenge, teams must create a full mine design based on a block model using their chosen software.
Each year, Maptek makes Vulcan available for this highly competitive challenge. Teams from University of British Columbia and Polytechnique Montréal using Vulcan placed first and second.
Université Laval, also competing in the Mine Design challenge with Vulcan, placed second in the Mining Games overall, with Polytechnique Montréal placing third.
Evan Robson, a 4th year student at the University of British Columbia, commented, 'This was an amazing opportunity to pull together everything we have learnt working with Vulcan over the last four years. Building a mine in just eight hours was challenging but it was extremely rewarding to see a design come together from block model to stope creation to final design.'
The Maptek University Program gives students a competitive edge through educational licences and practice with Vulcan to meet the challenges of entering today's mining industry.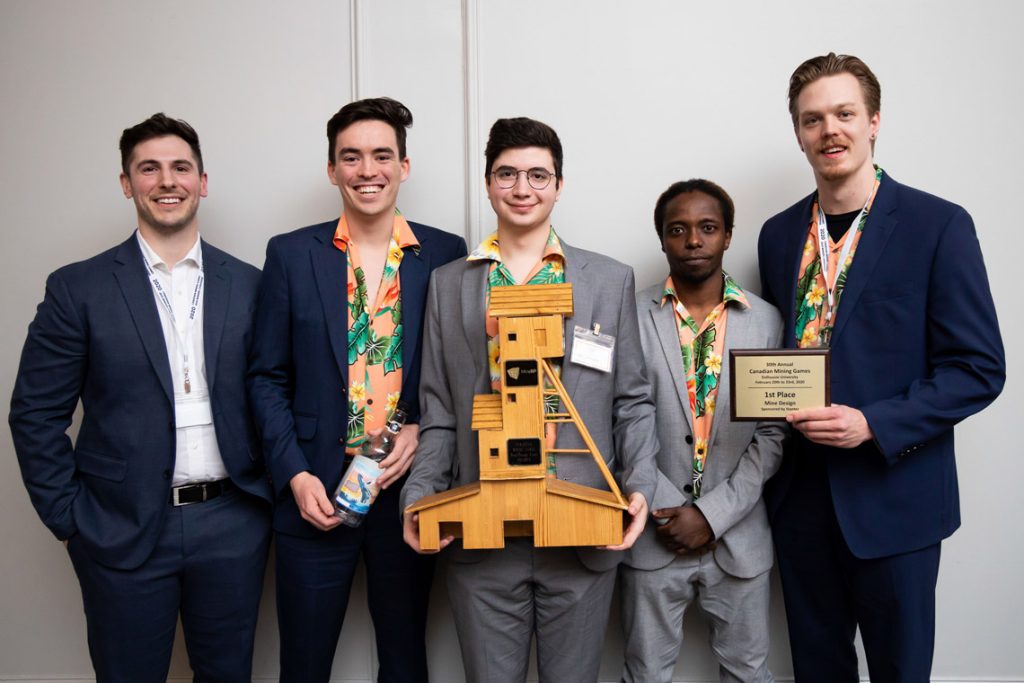 University training
Online and personalised training helps students and professors.
In the 2019 North American fall semester several schools took advantage of discounted Maptek Online Training for university students.
Professors used this platform to directly integrate the datasets, case studies and documentation into their lab sessions. New schools to the program, such as Dalhousie University, have been enabled to implement Vulcan in their courses.
In January 2020, new professors who are starting to use Vulcan in their course work and research attended the annual Train the Trainers Workshop in the Maptek office in Golden, Colorado.
Maptek staff at SME 2020 in Phoenix, Arizona interacted with professors and students who were preparing presentations and working on curriculum development.