Optimising the future
Maptek supports future mining professionals through educational lectures and training programs at universities across North and South America.
Laser scanner donation
Mining engineering students at Wits University will benefit from modern survey technology in a range of mining disciplines, following the donation of equipment by Maptek Africa.
At a handover to the Wits Mining Institute (WMI), Maptek's Nick Venter said the Maptek 8800 laser scanner will give students valuable insight into how this technology can assist in survey, geology, geotechnical and mining applications in both open pit and underground environments.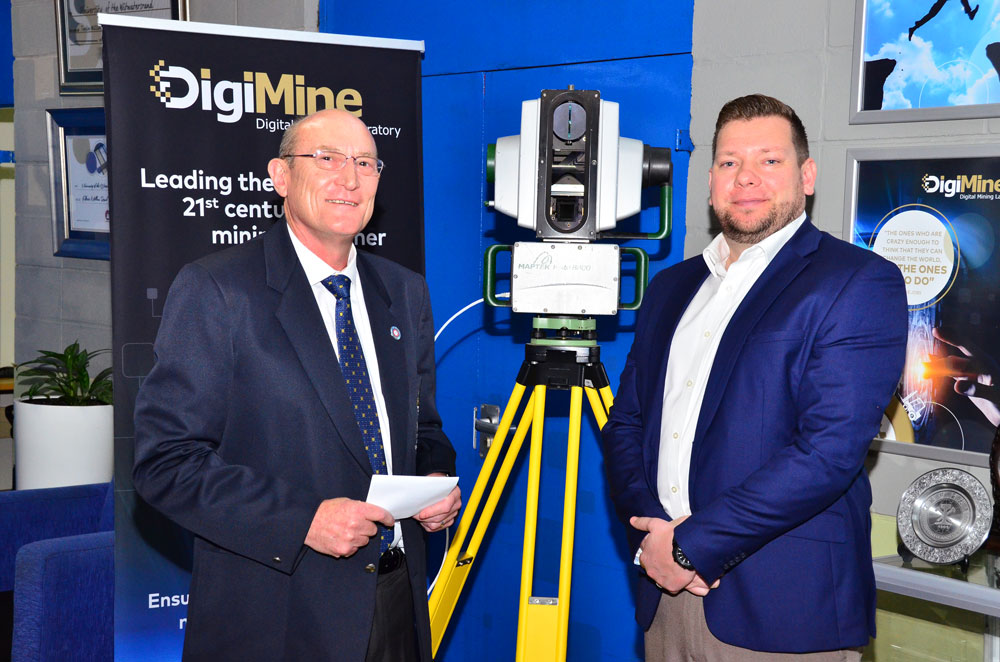 'Our technology combines long range laser scanning hardware with processing and modelling software for the mining industry,' said Venter.
The data collected by the scanner can be applied for stope and drive survey, drive mapping, rock bolt identification, geotechnical analysis, stockpile volumes, mine modelling and identifying tailings dam deformation. The detailed data can be analysed with 3D modelling and analysis software.
WMI director Professor Fred Cawood emphasised that real-time visualisation of underground environments for risk management is very important for safe mining.
'The ability to scan complex scenes and then add risk management content to the point cloud, allows for a 'realness' that other forms of augmented reality are not capable of,' said Professor Cawood. 'The Maptek scanner will be put to very valuable use by WMI.'
WMI hosts the Sibanye-Stillwater Digital Mining Laboratory (DigiMine), the Centre for Sustainability in Mining and Industry and the Centre for Mechanised Mining Systems.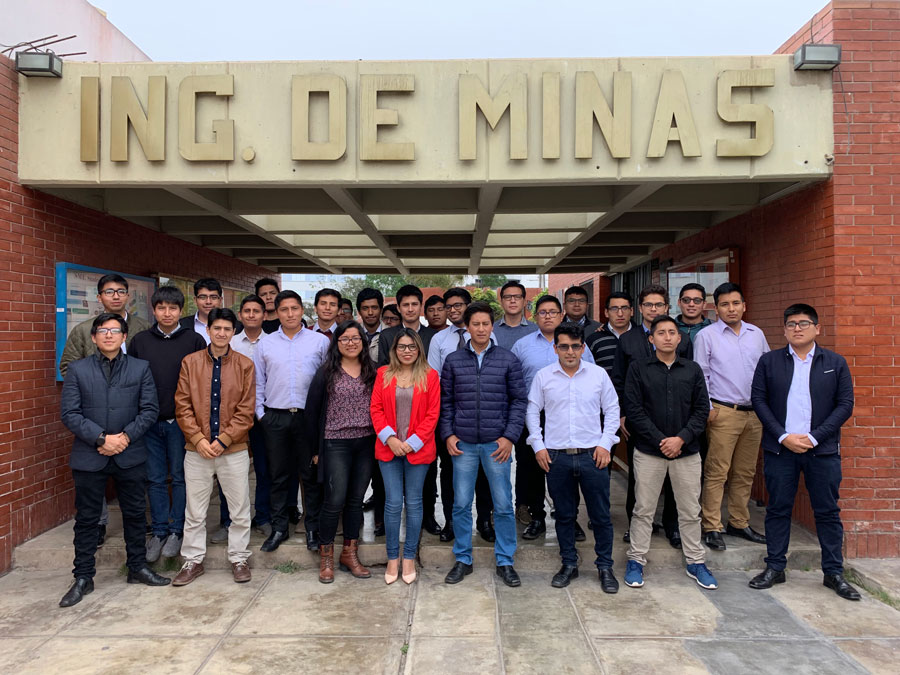 Head of the Wits School of Mining Engineering, Professor Cuthbert Musingwini highlighted the value of raising technological awareness and competence among students.
'The School of Mining Engineering deeply appreciates the Maptek laser scanner donation. It will be beneficial for both teaching and research in geospatial techniques,' said Professor Musingwini.
Venter noted that Maptek has maintained a long relationship with Wits, recognising the importance of strong partnerships between academia, the mining sector and technology suppliers.
Guest lecture
Maptek Mining Engineer, Ann McCall presented at the University of British Columbia (UBC) in October. The two-hour guest lecture covered pit and stope optimisation, and demonstrated tools to begin building mine designs based on optimised results.
McCall encouraged the 4th year mining students to explore the latest technologies so they have the best chance of success in their careers.
The Mining and Mineral Processing Department at UBC has a rigorous curriculum. Maptek Vulcan is used to help students understand mining principles and gain hands-on experience in mine design.
In their capstone projects, students must identify and define an issue to be solved, develop an action plan, complete and evaluate the work, including environmental, economic and risk assessments.
The advanced training allows them to explore complex ideas and develop creative solutions to mining industry challenges.
Maptek has worked closely with UBC for several years, providing in-person training, mentorship, lectures, licences of Vulcan, Evolution and Aegis, and online training to professors and students.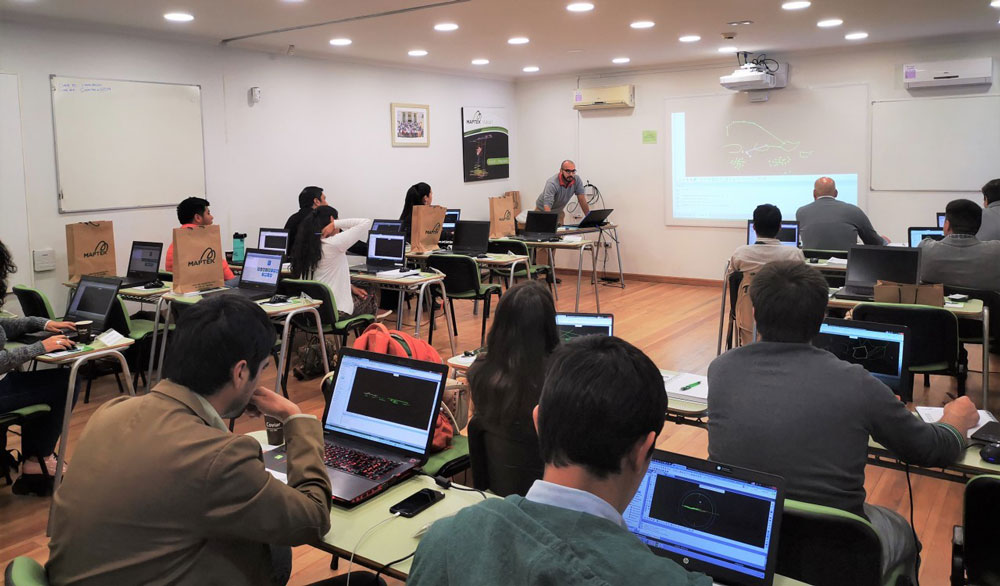 Master class
In October, Dina Cárdenas from the Maptek Peru post-sales team conducted a Master Class at the National University of San Marcos as part of the university partnership.
Thirty 4th and 5th year mining engineering students participated in the course, which focused on the use of Maptek Vulcan for open pit optimisation and design, as well as the latest theoretical concepts applied to mining.
The main benefit for students is access to the latest technological methods for open pit and underground mine planning. This knowledge prepares them to develop professionally and improve the future of mining.
As well as determining the highest economic value of a mine, the tools help students optimise resource utilisation and focus on more responsible and sustainable mining.
Students learned to work as a team over the duration of the class. They were able to experience the same high-level training that is developed for miners and see how customised classes help achieve optimal knowledge of the topics discussed.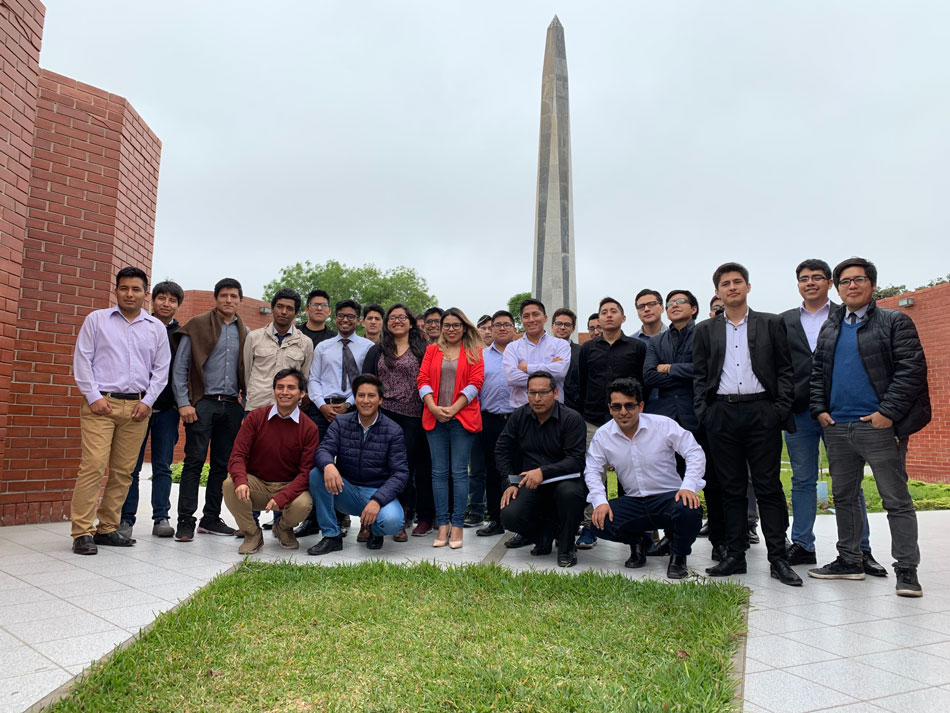 University alliance
Maptek maintains an Academic Alliance with over 21 universities in South America, providing more than 700 free educational Maptek Vulcan licences for use by mining, geology, surveying and engineering students. The key objective is to prepare future professionals in the best possible way.
As part of the alliance, Maptek prepared a training program to update university teachers with knowledge of Vulcan so that they can transfer it to students and maximise use of the software.
Senior Vice President of Maptek South America, Marcelo Arancibia, introduced the program to the academic authorities of each university in a meeting during the XIX Users Conference in Viña del Mar, Chile in August.
The program comprises a Basic and Advanced Course for two teachers from each university. The Basic Course was held in November at the Maptek office in Viña del Mar, while the Advanced Course is scheduled for December.
Maptek appreciates the trust that the universities have placed in us to prepare their students and we will work together so that they get the maximum benefit from our alliance.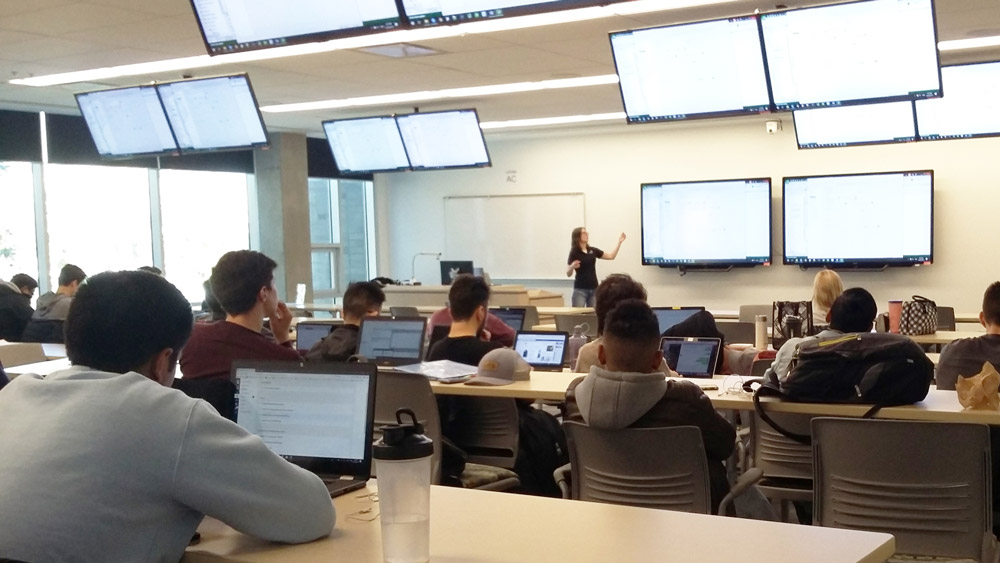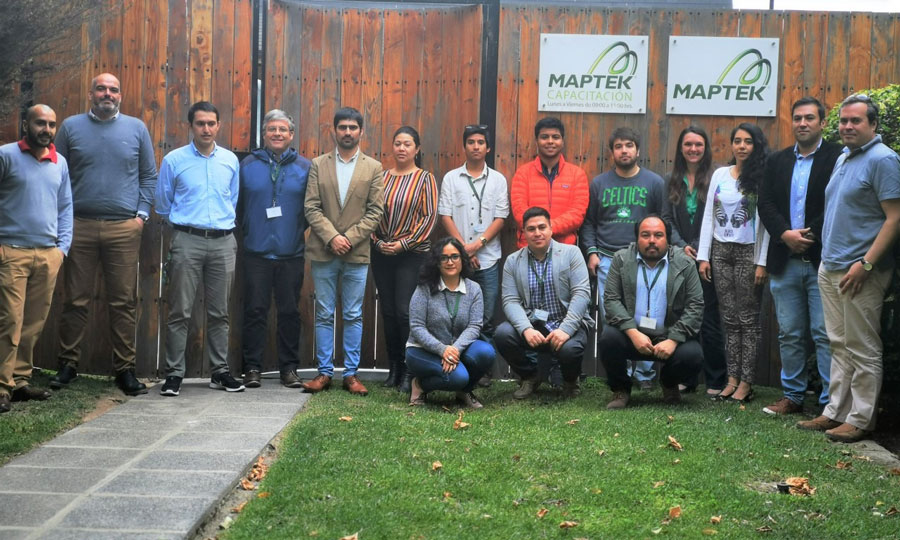 Exploring the latest technologies through Maptek university programs allows undergraduates to set themselves up for career success.
Master classes deliver high-level training for students to learn the same skills as industry professionals.
University programs keep university teachers up-to-date with software knowledge so that they can transfer it to students.