Efficient equipment allocation
Maptek scheduling solutions help planners trade off timelines for schedule completion against available equipment resources.
Mine planners know the challenges of selecting tasks for a given piece of mining equipment. What looks like the best assignment right now could have an unwanted knock-on effect later in the schedule.
Unintended consequences can include long periods of inactivity for expensive equipment waiting for a task to be available, or diggers assigned to a task that could be done more efficiently by other equipment.
The issues stem from not being able to look ahead to see if the current activity selection would result in poor resource utilisation further down the track.
Idle machinery is effectively burning money – studies show that unexpected downtime can cost tens of thousands per incident.
Avoiding unnecessary equipment downtime when scheduling has always been easier said than done – until now.
Maptek Evolution Epoch was released in 2019 as a user-controllable, interactive short term activity scheduler using genetic algorithms. A genetic algorithm is an optimisation technique that mimics natural selection to solve complex optimisation problems.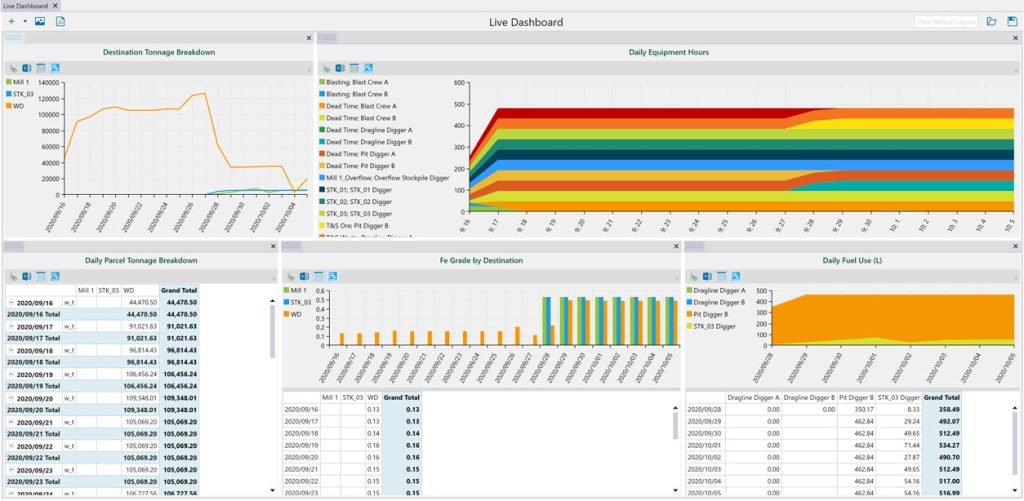 Epoch can be configured to provide any level of detail for schedulers.
Now, the Resource Levelling and Allocation (RLA) tool provides a set of equipment allocations to inform Epoch which equipment should be assigned to which task. Equipment is therefore assigned to tasks that it works more efficiently in.
This maximises productivity and utilisation, increasing throughput of material and resulting in a shorter overall schedule.
Maximising resource utilisation is one of the primary objectives for any short term planner. However, on any site, there are many interdependent systems that impact equipment availability and usage.
'The resource allocation process has historically been very time consuming, even for experienced engineers,' Evolution Team Lead Luke Berry said.
Automatic downrating of equipment and automated secondary equipment allocation were introduced in Evolution 2020.
'While the allocation of primary equipment was a manual step, downrating removed the potential to over-allocate equipment and the secondary equipmentallocation ensured production was maximised,' said Berry.
'Now that Maptek has signed off on RLA, users will gain automated levelling and allocation of resources that maximises equipment usage, ensuring output remains high, while minimising downtime.'
Resource Levelling Allocation is a cloud-based service like other Evolution optimisation processes.
After configuring an Epoch setup, users simply upload the job for processing and the results are delivered in minutes.
Maptek welcomes industry feedback on the new Resource Levelling Allocation tool.
Unexpected equipment downtime is costly and disruptive to operational productivity
Applying optimisation to scheduling helps manage equipment allocation and ensure planning decisions continue to match resources available
Maximising productivity and utilisation increases material throughput and shortens overall schedules