Resourcing the future
Maptek recognises excellence in digital mining practices and supports vocational survey training.
Women in Resources award
Inaugural Maptek Women in Resources Technological Innovation Award winner Larnie Mackay (above) is driven to provide a better future for underground coal miners.
Maptek CEO Eduardo Coloma said Larnie perfectly embodied the spirit of the award.
The Underground Digital Transformation Project Lead at Anglo American Metallurgical Coal claimed the new award in September as part of the BHP 2020 Women in Resources National Awards.
Mackay, who is based at Moranbah North mine in Queensland, was recognised at the awards hosted by the Minerals Council of Australia for her innovation and perseverance in developing the first, and so far only, electronic tablet device certified for unrestricted use in underground coal mining in Australia.
'I hope this award will ensure all our coal mine workers have a device underground so they have safety information at their fingertips and are able to make calls to the surface whenever they require assistance. Removing paper from our operation assists in Anglo American's sustainability roadmap,' Mackay said.
Vocational survey training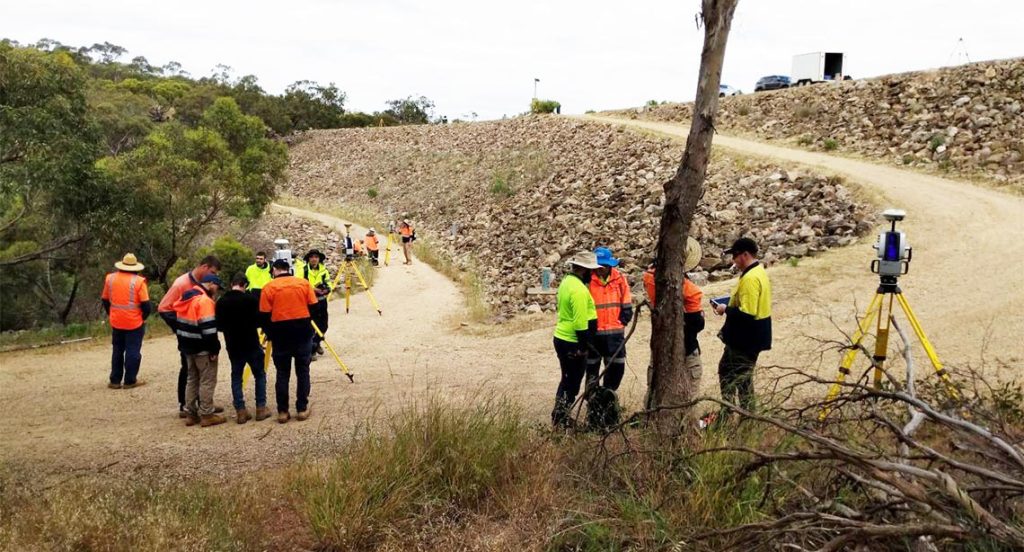 Surveying students from TAFE SA in Adelaide, South Australia, were recently introduced to Maptek 3D laser scanners and point cloud data processing solutions.
Maptek has long supported the vocationally oriented training, which includes certificate and diploma courses covering a broad range of surveying practices.
The certificate has a strong practical emphasis including field work and software exercises that complement survey computations taught in the classroom, and leads into a diploma course covering specialist skills and knowledge in all aspects of surveying.
The Maptek training session focused on mine survey processes such as deformation and fragmentation analysis, volumetric reporting and general topographic modelling.
Maptek Technical Sales Manager, Jordan Herrmann said it was a joy to teach such an energetic class of future technical experts.