Monitoring and risk management
Maptek Sentry is an intuitive visualisation and monitoring analysis tool employing 3D laser scanning for better understanding of surface stability in mining environments.
Versatile. Accurate. Reliable. Three words that aptly describe Maptek Sentry. This state-of-the-art monitoring system has quickly become the new standard for tracking surface movement and analysing slope stability.
Maptek has been developing terrestrial laser scanners for mine survey since 1999. Our hardware and software technology is highly regarded for streamlined setup, safe and accurate acquisition and efficient data processing.
Maptek's expertise in laser scanning solutions has provided operations with fast and reliable topographic survey, stockpile volumes, end-of-month measurements and mine modelling.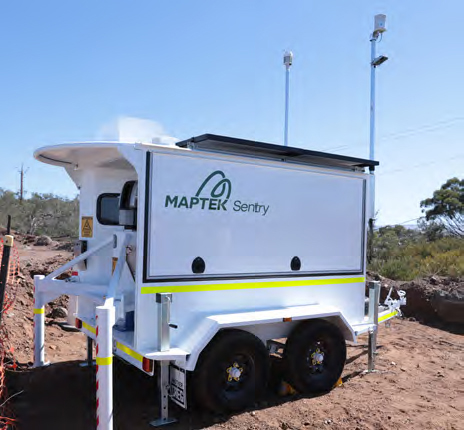 While change detection has always been possible with our systems, the growing popularity of applications such as geotechnical mapping and stability monitoring as candidates for LiDAR technology motivated us to advance research and development in automated, continuous monitoring.
Prototyping and site trials proved that this approach would provide the required safety and accuracy for monitoring, as well as flexibility to enhance other mine survey tasks. Sentry combines a Maptek laser scanner with sophisticated software to monitor, analyse and report on rapid and gradual movements that could interrupt operations.
True 3D spatial data ensures reliable tracking of movement over time. Sentry maps and monitors the entire scene, collecting a 3D digital terrain model. This allows potential failures to be viewed in the context of surrounding structures.
When using a fixed bollard setup operators can interrupt a monitoring task and resume it later without losing the monitoring history.
Sentry can track rockfalls and similar events that are invisible to other methods. The high resolution point cloud data collected by the laser scanner can also be used for quantifying rockfall volumes, face mapping and geotechnical analysis.
Maptek terrestrial laser scanning systems are simple to set up and operate. Built-in application workflows, a 3D visualisation platform and reporting wizards contribute to overall site efficiency.
Operations can easily define monitoring frequency and alarm thresholds to meet strategic design and planning needs.
Multiple zones can be monitored within a scene, and accurate, timely reporting helps operations mitigate risk.
Remote viewing of data improves site safety. The latest controller interface allows users to also log in to the system from any web-enabled device to conduct the monitoring process.
Versatile periodic monitoring
Sentry Patrol is highly effective for wide area monitoring, because it can be rapidly deployed as a 'first aid' solution. Periodic monitoring with the Patrol system mounted on a tripod, wall or bollard allows large scenes to be quickly captured, helping to determine zones to watch more closely.
Continuous monitoring can then be used where conditions pose the greatest risk, providing real-time accurate data to guide safety management programs. Sentry can be run as a self-contained, mobile monitoring system with integrated power and communications that sustain 24/7 operation.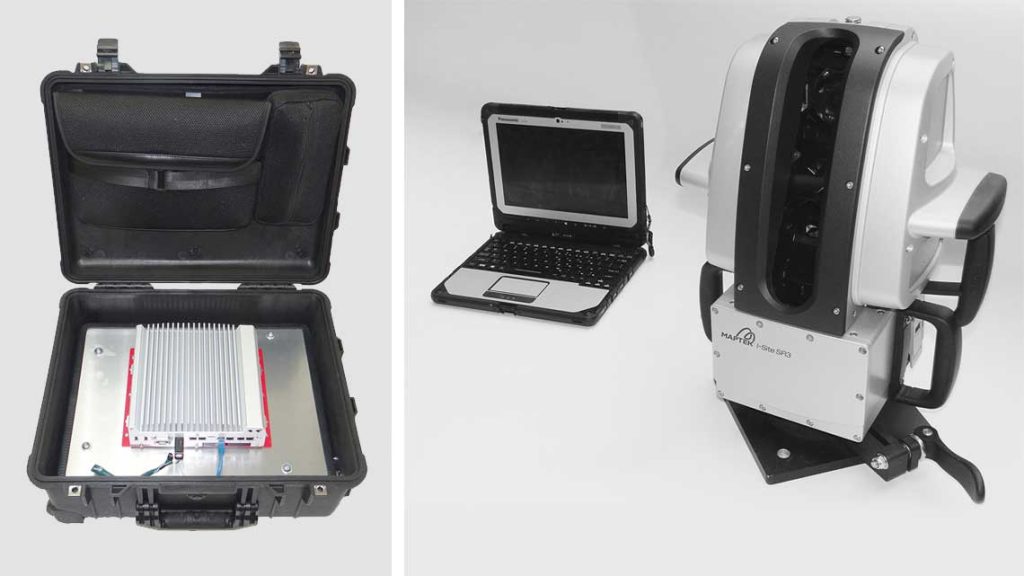 Acquisition of high resolution 3D point cloud data provides a massive advantage over non-LiDAR methods – the same point cloud can be taken into Maptek PointStudio for mapping highwalls, active faces, geological structures, roads, ramps and infrastructure.
A true survey grade DTM is a by-product of the Sentry process and the highly accurate data is available for other applications.
Accurate fixed monitoring
Accurate data matters where safety is concerned. Sentry is capable of detecting sub-millimetre trends, allowing operations to analyse the mechanics of wall failures with greater fidelity than other systems.
Managers and geotechnical teams can rely on accurate Sentry output for assessing how to manage a site in the event of a failure.
The accurate survey grade data collected by the laser scanner can be used to record rockfalls, including points of origin and landing. Data can be exported to I-Site Studio for analysis and volume calculations.
Geotechnical teams can then update rockfall databases and mark out exclusion zones in the vicinity of highwall toes.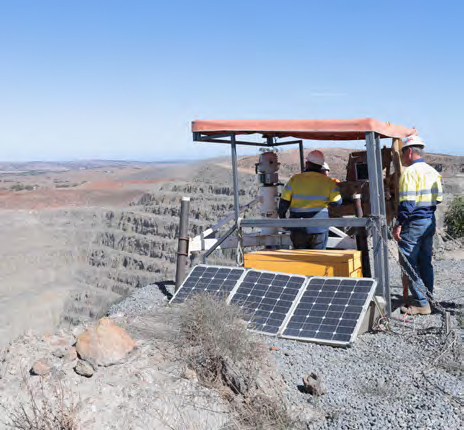 Sentry can monitor fast moving areas without the issues that occur due to phase ambiguity. It does this by measuring true 3D surfaces and comparing the difference between them. Changes can be viewed as a velocity graph or distance map.
Reliable operation and results
Rated to IP65 for environmental protection, Maptek 3D laser scanners are designed to operate continuously above or underground.
The sealed housing can withstand moist, hot, cold, dusty, damp and corrosive conditions, ensuring the continuous performance that operations must rely on for 24-7 monitoring.
In-built power sources mean lower operating costs. The Sentry system can be left to run autonomously once monitoring zones, alarm thresholds and reporting frequency have been established.
Maptek is using valuable feedback from Sentry sites to continually improve the monitoring system.
Maptek laser scanners are easily mobilised, and can be set up repeatably over the same location for fixed monitoring, or in itinerant mode for wide area survey and monitoring.