New, improved Sentry systems
Sentry FMS is a versatile monitoring solution for surface and underground operations.
Sentry combines a Maptek laser scanner with purpose-designed software to accurately monitor, analyse and report on rapid and gradual movements that have the potential to interrupt mining.
Sentry FMS (Flexible Monitoring System) is ideal for quick deployment to analyse potential movement in open pit, underground and tailings dam scenarios.
Features of Sentry FMS include
AC & DC power input capability
Weather station connectivity
Built-in LTE & WiFi connection capability
Built-in 10" rugged touch screen for site setup and quick visualisation
Advantages for open cut applications include fast, repeatable deployment, remote operation and no requirement for targets or survey control. Sentry FMS is an all-in-one portable solution that can be easily moved to different locations around the pit.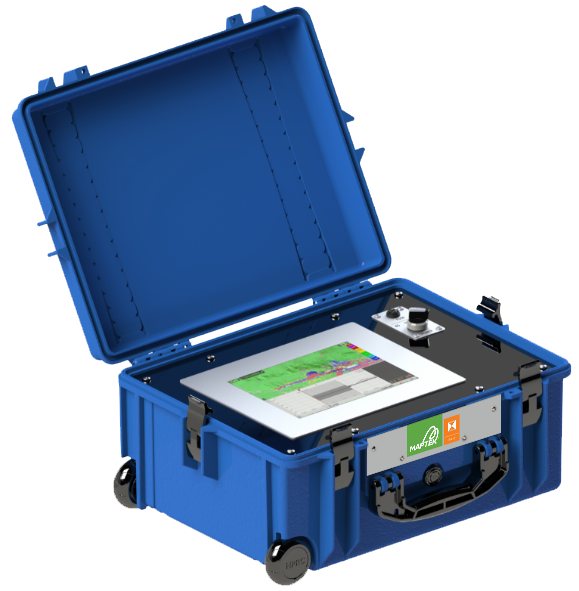 Convergence and subsidence monitoring are ideal underground applications. Users can monitor and alarm on any surface movement or instability as well as monitor infrastructure. Monitoring is commonly done around crushers, safety chambers, within development drives and pre- post-shotcrete.
Reasons to monitor with Sentry
Critical risk management that combines 3D measurement and imagery with visualisation and analysis tools
Scan and monitor several zones concurrently without the need for targets or survey control
Identify movement that can lead to failures such as landslides, rockfalls or subsidence
Easily define alerts and send critical notifications directly to geotechnical staff or mine managers for action
See morphology of changes over time and gain insights to predict movement in other areas before failures occur
Customise monitoring frequency and thresholds to meet strategic design and operational planning needs