Technology vision
The Maptek 2025 strategic vision relies on engagement with industry customers.
Chief Product Officer, Mike Husbands reflects on his role.
I oversee the full customer experience, not just product development and direction – from identifying needs through product definition and strategy, to marketing, sales, implementation and support.
Our products have led the market for almost 40 years and we want to maintain that position. It's a matter of assessing product relevance against our strategic vision and the ever-changing technology spaces.
What can customers expect?
We're hearing strong demand for automated solutions. Maptek delivers tools for decision support. The paradigm we are working with means more automation and less manual manipulation.
Machine learning and artificial intelligence learn from data, and as more data goes in the knowledge or training bases become stronger and stronger. These tools will become more embedded and more consistent, with traceability of what's guiding the outcomes.
As we adopt new technologies and directions we must engage even more closely with our customers.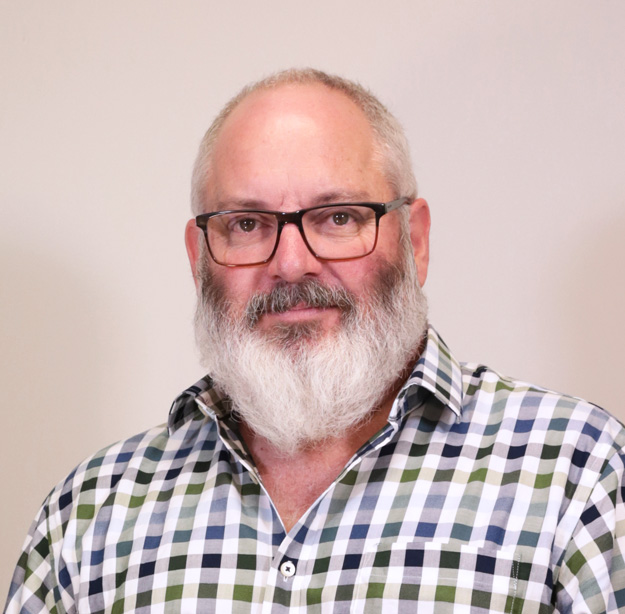 Our products have proven themselves over four decades and the challenge now is to keep relevant in the new digital paradigm, managing change.
As we move to web-based solutions and cloud compute and data stores, we want customers to be driving us forward as much as us leading them.
Customers will be using our solutions to make decisions rather than spending time manipulating data.
What is your technology vision?
We are pursuing multiple technology initiatives including machine learning, cloud computing and connected data systems. Taking advantage of the cloud has already proven really positive. Our web-hosted licensing has enabled customers to work remotely, provisioning licenses quickly without traditional dongle or hardware requirements.
Cloud computing and storage means that users don't need to constantly increase their hardware specifications, because the high performance work is happening securely in the cloud space.
Our Evolution scheduling software has been using cloud computing for years, BlastLogic databases can be hosted in the cloud and web-based applications are development priorities.
Automation can eliminate the inconsistencies of human interpretation. We can more easily quantify and understand the uncertainty around the data, the mathematics and the underlying algorithms, than the uncertainty around human emotions.
Scripted solutions see Python and workflows chaining processes together to enable automation. The future will push those automation and workflow processes onto the cloud while opening integration for other providers of data and software.
How does customer demand inform Maptek strategy?
Our customer base is always a priority. We have extremely high tech users, and some in remote locations or with poor connectivity. A fully automated cloud solution that relies on stable internet access won't meet all needs.
That's why our 2025 strategic vision involves a hybrid solution which engages everyone.
We evaluate new technology and work with our customers to explore what's relevant. When they are adopting advanced technology we need to architect our solutions to be able to integrate and adapt as well.
What about safety?
A lot of our solutions are around safety – there's a big play to have fewer people on site in areas of risk, in the pit and underground. We have laser scanners mounted on vehicles for continuous survey and Sentry monitoring for capturing and reviewing data to guide decisions.
Data handling and sharing becomes a big issue when people are working remotely from home or head office. Tools are needed to analyse data and make informed assessments about operational efficiency.
For example, BlastLogic is an enterprise solution providing a single data source across the corporation, enabling management to consider information from multiple sites within the context of the operation as a whole.
What inspires you in your role?
It's exciting to work for a company that influences global mining technology, and to know that Maptek can make a difference.
The challenges of the last six months have confirmed our strategic direction. It's been rewarding to see that initiatives we had already implemented helped keep our customers connected.
Recent challenges have confirmed our strategy for how miners need to interact with their technical data and communicate with their business
Automation, cloud computing and machine learning are key aspects of the Maptek technology vision for the future
Decision support tools will allow customers to analyse data and make informed assessments about operational efficiency