Creating tomorrow's mine planning
Maptek recently reaffirmed the goal of developing and delivering technical solutions that improve efficiency and provide integrated decision support for customers.
Geologists and engineers want fast, accurate solutions that minimise tedious manual work when creating geological models and mine plans. Less time spent producing points, lines and polygons leaves more time for analysis of data and transforming that data into value.
Product strategy planning focuses on ensuring Maptek solutions, both present and future, are centred on transitioning data to value as quickly and as powerfully as possible.
'Several tools are being revamped for easier access, set up and use across the product suite, the Maptek Vulcan interface is being modernised and data visualisation improved by leveraging new technologies', Oldham said.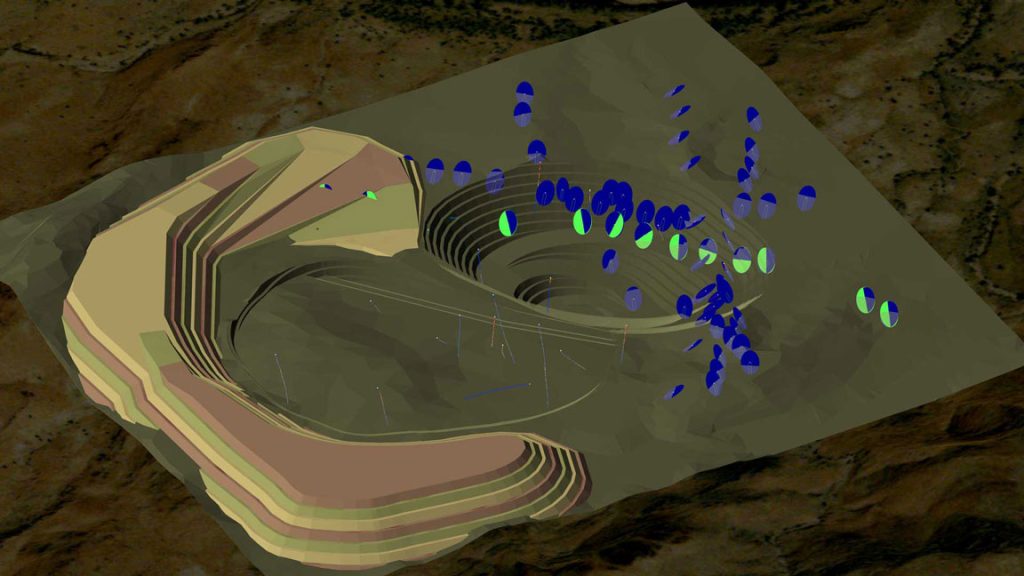 Digitalisation
Streamlining the user experience includes simplifying common Vulcan workflows coupled with processing that can handle larger, more complex data.
Maptek knows that customers, and the industry as a whole, are looking for digital enabling technologies to help them keep up with the growing demands on their role and the operational tempo of the mines, all while keeping safety and environmental responsibility at top priority. Digitalisation needs also vary across the mining chain.
Some areas still rely on pen and paper, or have poor record keeping and little to no digitalisation or digital data acquisition in the field. Maptek is focusing on helping digitise that process and assisting with the associated change management.
'Other points of the chain might already be well digitised, so we're focusing on streamlining the connection of data and workflows across that process, and making it easy for individuals and teams to collaborate using that data,' said Oldham.
Managing the introduction of digital pathways is often underestimated – change management is an important component of going digital with various processes.
Mining is not immune to the recent workforce upheaval and changing nature of the work. Aware of the staffing issues operations face, such as skills shortages, managing turnover and remote work, Maptek develops intuitive solutions to make it easier for customers to bring in new talent.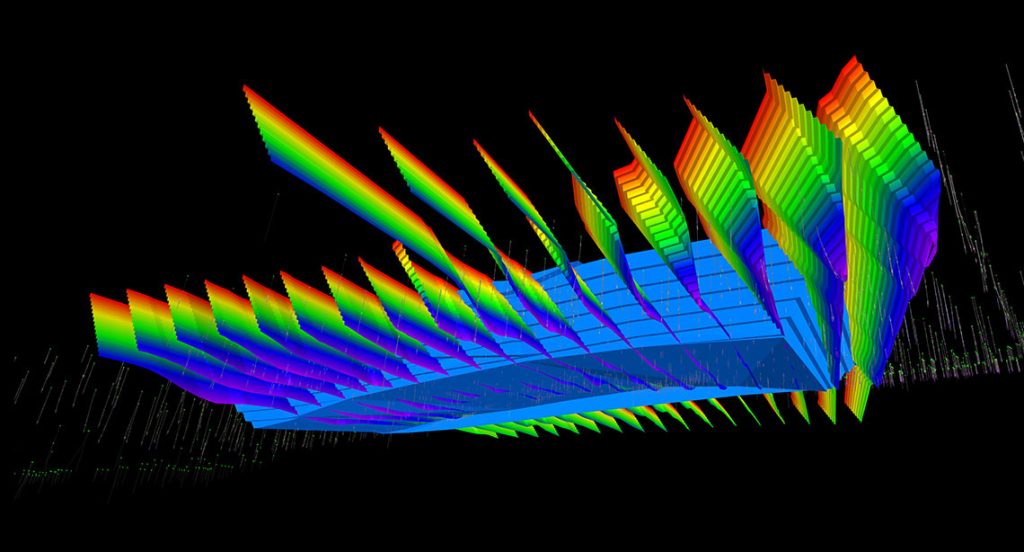 User experience
Simplifying the user experience and interaction between Maptek products is a core tenet of the development philosophy.
'We're looking to provide in-app guidance for users, supported by enhanced menu and panel workflows to help companies onboard new staff,' said Oldham.
Global skills shortages can be eased by lessening the learning curve, helping with onboarding and adoption, getting an employee up to speed quickly and producing value as fast as possible.
Walking alongside the customer in that journey of implementation and ensuring effective adoption helps maximise the value from their technology investment.
Engagement
Maptek engages with customers at different stages of their digitalisation journey, addressing specific needs or offering general guidance around use of the various technologies.
Oldham is excited about rolling out a larger suite of web and cloud-based services across different areas of the mine value chain and to different customer groups.
As well as performance benefits that come with cloud-hosted processing and storage, customers will experience a new degree of automation that will decrease the time between data acquisition and value creation.
Recomputation of geological models and mine plans within moments of new data coming into the system allows for faster decision making and provides the ability to react to changing circumstances.
Additionally, these technologies allow users secure access to data, workflows and tools from multiple devices, thereby increasing collaboration, flexibility and efficiency in day-to-day work.
Presenting fast, accurate and optimised insights from their data helps customers gain value and make decisions faster, and ultimately guides efficient execution at the production stage.
Maptek mine planning development strategies aim to reduce the time between data capture and value creation
Simplified workflows combined with powerful processing handle larger, more complex data and improve user experience
Digitalising processes enables new data to be incorporated for decision making and enhanced ability to respond to changing circumstances