National mining games
Maptek was proud to support students who competed in the 2022 National Mining Games in Perth, Western Australia.
The National Mining Games, held at the conclusion of the New Leaders Summit, is an adaptation of the International Mining Games. More than 100 university students from around Australia get together and compete in a range of 'old school' mining events.
The University of Western Australia won the men's competition by a large margin, and mixed games by one point. University of Queensland topped the women's leaderboard.
The competition aims to enhance comradeship of Australian mining students and remember miners who have lost their lives.
Maptek sponsored the Survey competition which involved teams of up to six members approximating a location by running coordinates through survey stations.
A Gala dinner wrapped up the games, providing additional opportunities for students to build connections with industry and Maptek staff.
Head of Customer Experience Mike Husbands enjoyed meeting students from interstate universities.
'Maptek already has strong relationships with mining-related faculties in the Australian states where we have offices, so this was a good opportunity to hear from a wider range of undergraduates about their studies and career plans after university,' said Husbands.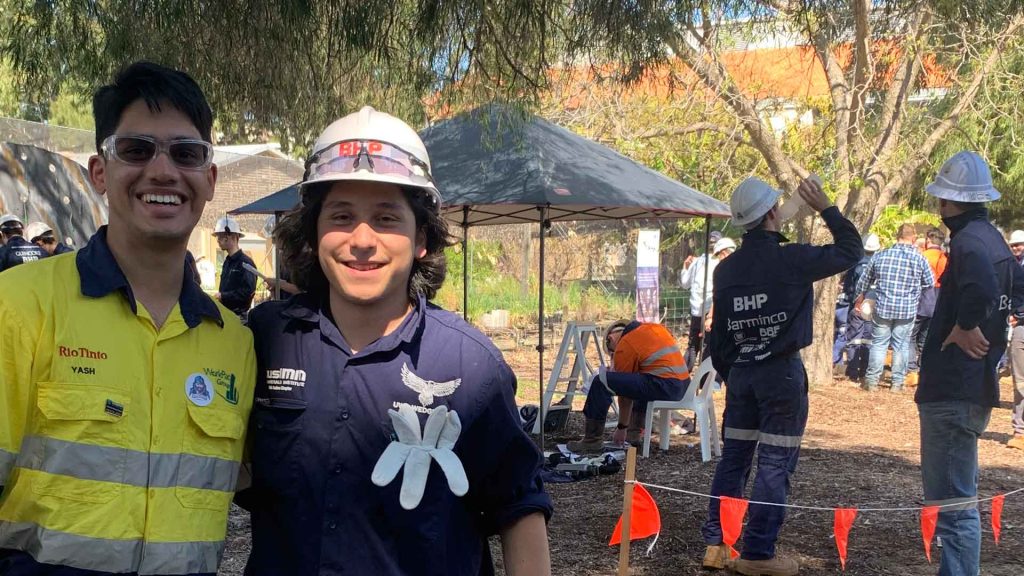 Student mining engineer and Vice-President of the AusIMM Student Chapter, Yash Ambre said that the mining games provide a great environment for organisations to interact with future industry talent.
'Our industry often struggles to attract and retain talent, so we need to create additional incentives and opportunities for entry level professionals. And of course the biggest benefit for a mining games participant is to have fun!'
The WA School of Mines will host the 45th International Intercollegiate Mining Games in Kalgoorlie in March 2023.