Delivering value for miners
As the initial 5-year program for the South Australian PRIF Integrated Mining Consortium comes to an end, Maptek looks forward to what lies ahead to bring projects to market.
The PRIF Consortium aims to create a safer, more secure workplace, a mining sector that has the social licence to operate, and a minerals industry that is committed to causing as little environmental disturbance as possible, using less water, energy and chemicals, and reducing waste.
Maptek joined the program in 2019 to help identify how ideas generated through research could be translated into industry value. Our contribution centred on optimisation of upstream processes for projects aligned with specific areas of interest to PRIF End-user Partner OZ Minerals.
Maptek provided software licences and staff who presented theoretical concepts and evaluated them using our software.
PRIF Consortium Director Nigel Cook said that balancing theory with practical and commercial realities can be difficult for academia, so collaboration during project design stages helps ensure the outcomes are tailored for industry.
'Critical for success is to find a champion – a company or individual – who shares the researcher's passion to carry out a successful project and to ensure that outputs are given every opportunity to mature into a potentially saleable product,' Cook said.
Head of Experimentation and Technology for Maptek, Simon Ratcliffe agreed that R&D is just the beginning of a pathway to commercial success.
'Miners want something that works and do not necessarily appreciate the precariousness of taking a concept to a solution. Companies like Maptek attempt to bridge that chasm,' said Ratcliffe.
Even with a clear view of the people, processes and technologies that need to be harnessed, Cook noted that the often conservative nature of mining and frequent role changes in partner organisations can make it challenging to cement long-term relationships. But that certainly does not mean it is not worth persevering.
Cook noted that Maptek provided real-world context, problems to address and real data, with all the complexities often ignored in more theoretical studies.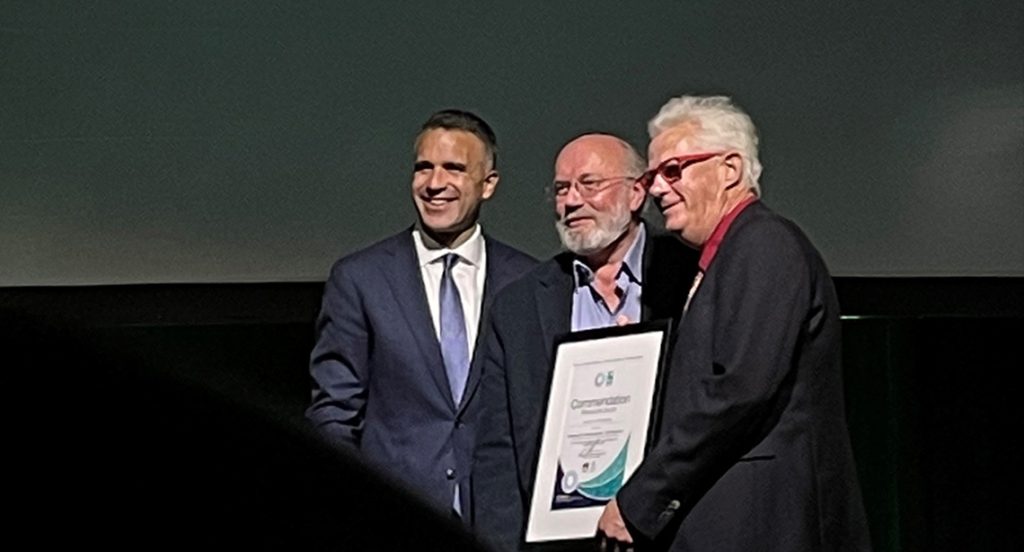 'We hope that participation in the PRIF consortium has benefitted Maptek in terms of exposure to new ideas and approaches, potential links with other partners, and access to a mature, well-rounded future workforce,' Cook added.
While Maptek contributed to a small number of projects, we provided advice on a broad range of other innovations and inventions and welcomed the feedback on our solutions approach.
Now that the initial research phase has finished, the Consortium begins an 18-month extension with a focus on 'commercial experimentation'. Maptek is excited about pathways for future development and implementation, including co-design of solution roadmaps.
In terms of technology readiness, one of the projects being taken to the next stage focuses on Hybrid Geological Domain Modelling. The University of Adelaide is the research project sponsor, with Translation Partner Maptek and End-user Partner OZ Minerals.
The proposed new geological domain modelling technique combines geostatistical simulations and classification algorithms, with a pre-processing data validation step, promising significant advantages for industry.
Read our blog Collaborating for Technology Readiness
Maptek has collaborated with local universities, miners and other tech providers to identify research ideas that can be translated into industry value 

Next steps will focus on 'commercial experimentation', defining pathways for future development and implementation, including co-design of solution roadmaps

A proposed new hybrid modelling technique promises significant advantages for geological domain modelling