PointModeller – the right tools for the job
Maptek PointModeller offers powerful 3D visualisation, smart registration and filtering to derive value from airborne or mobile sensor data for quarry, civil or topographic projects.
Operations that rely on point cloud data captured by drone or other lightweight mobile sensors are well served by the latest Maptek point cloud processing solution.
Maptek PointModeller is ideal for quickly converting such data into deliverables for mining, civil engineering, topographic, earthworks, quarry and aggregate applications.
Point clouds are translated into accurate surfaces, volumes and other deliverables in minutes.
Maptek realised that drone or mobile sensor users were often collecting large volumes of data, but lacked the tools to quickly turn that into information to support decisions affecting projects.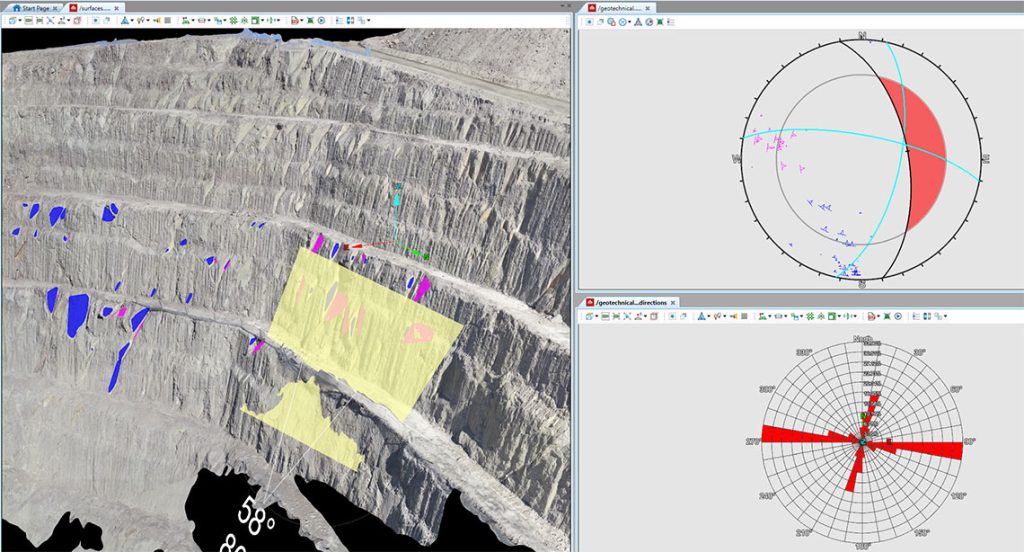 Smart tools optimise workflows to easily create topographic or 3D surfaces, calculate surface and solid volumes, manage stockpile inventory, create smart lines for toe and crest, and track digging conformance to design.
Data can now be combined from a variety of digital sensors and exported to CAD and mine design formats.
PointModeller is offered as a cost-effective subscription package that supports all .las, .laz, .e57, .obj or text files and exports deliverables in standard formats.
Read more about PointModeller.
New point cloud solution for civil, quarry and aggregates markets includes smart registration tools for handling surface and underground data

Users can build their toolkit with add-ons for geotechnical analysis, design conformance and reporting

Photogrammetry feature converts drone imagery directly to a point cloud, textured surface or orthomosaic imagery