Maptek Drive
The latest mobile mapping solution from Maptek provides greater precision in continuous vehicle-mounted 3D spatial data capture.
Maptek Drive was first released in early 2015, allowing survey crews to safely acquire geospatially correct 3D point cloud data with a Maptek laser scanner mounted on a moving vehicle.
The latest system is designed specifically for the smaller, faster, lighter R3 laser scanner series.
A new generational Inertial Navigation System raises the sensor attitude angular accuracy by 100%, improving data quality and usability.
The IP67-rated unit has improved constellation options for greater GPS connectivity and more directional mounting options for extra flexibility in data capture. GPS connectivity ensures the data acquired is in real-world coordinates, meaning there is no need for post processing.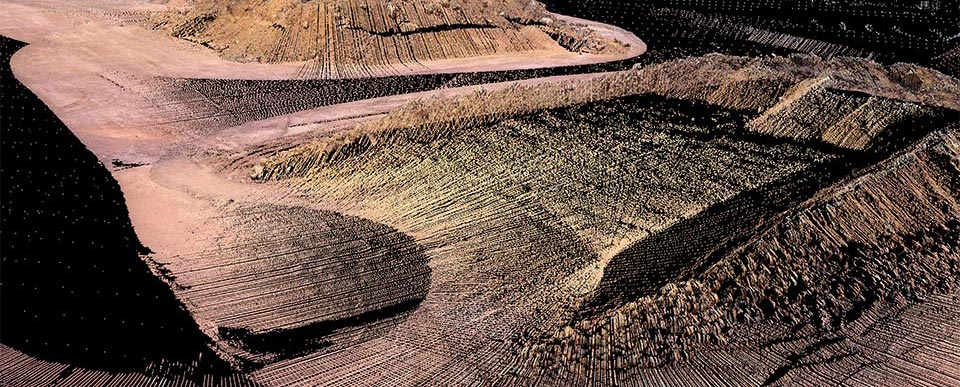 Captured data is displayed live on the scanner controller so surveyors can instantly assess black spots and areas that need more detailed scanning. Real world can be compared to design in the field.
The new Drive system delivers a higher degree of accuracy while maintaining the speed of data acquisition and operation from the safety of a vehicle. Sites can also use the laser scanner for tripod scanning and stability monitoring using Maptek Sentry.
Maptek Mine Measurement Product Manager James Howarth says the new system provides a productivity boost for surveyors by acquiring a really large amount of data quickly and safely with no need for post processing.
'Stockpile survey is a brilliant example', Howarth says. 'The beauty of the system lies in that you can capture and process the data with a workflow that outputs a volume without any need for registration.'
'We're continuing to develop Drive system alongside our laser scanners to integrate features and functionality at every stage.'
'The next step will be mounting units on mining equipment such as diggers and water carts to collect survey-grade data as a by-product of vehicle movement in the field.'