Training courses
Maptek values training of students and empowering universities to turn out skilled mining professionals.
Mine design
Maptek Africa is proud of the on-going partnership with the Department of Mining Engineering at the University of Pretoria. Students are expected to use Vulcan to design a mine for their final-year project.
Maptek Africa Technical Services Department has created a gold-copper deposit block model for the University. The block model challenges the students to plan a feasible mine, which will enhance technical skills in their professional mining careers.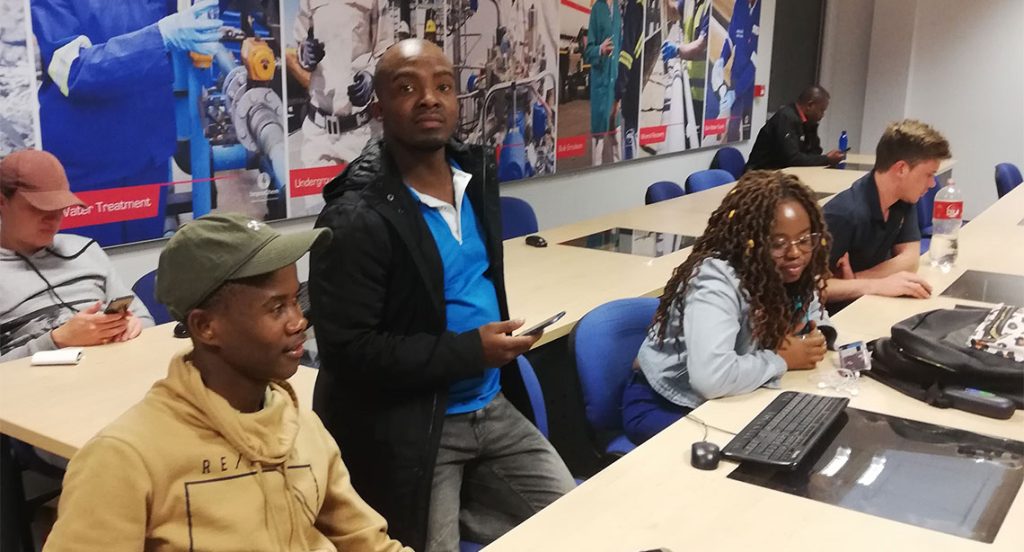 The five-day Mine Design training course was presented over a five-week period.
Both Open Pit and Underground Mine Design training is offered. The open pit course allows students to use relevant tools to design pit benches, berms, dumps and haul roads. The underground course teaches the design of centerlines, cross cuts, declines and ramps.
Train the trainer
In July 2019, Maptek Edinburgh office welcomed university professionals from across Europe for our first Train the Trainer workshop.
These workshops are designed to give university professors and researchers up-to-date knowledge and skills in Maptek products, which they can then pass on to their students.
Maptek provides product licences and training to universities across the world. It's a commitment and investment that we are proud of. Students who become competent in using industry standard software have a better chance of hitting the ground running once they enter the mining profession.
During the three-day workshop participants learnt the best ways to use Vulcan for resource estimation, geological modelling and mine design.
The focus for PointStudio was on manipulating and filtering LIDAR data for geological mapping, mine design conformance reporting and geotechnical analysis.
We were pleased to receive glowing feedback from attendees and hope to run Train the Trainer workshops regularly.
Take a look at our online and classroom training courses: www.maptek.com/training/
Maptek Europe-Africa values training partnerships with universities.
Maptek Africa provides data and training for Mining Engineering students to undertake open pit and underground mine design projects.
Maptek Edinburgh trains university professionals in the use of Vulcan and PointStudio so that they can pass knowledge on to students.