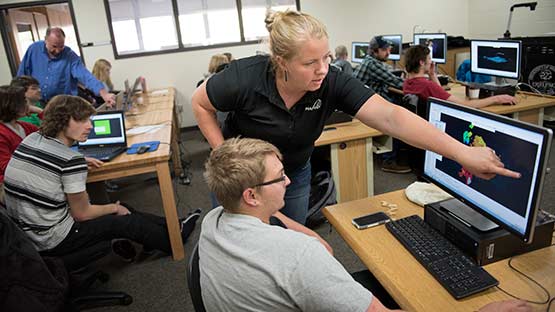 Geology
Undergraduate geology students at the University of Wisconsin - Eau Claire have appreciated Vulcan tuition provided by Maptek. The connection with the Department of Geosciences faculty is tightened when the Maptek trainer is alumni Anne Gauer.
Anne specialises in Vulcan implementation, customised training, geological consulting and site specific documentation. Her expertise in stratigraphic and metalliferous geological modelling, resource modelling, grade control and geotechnical analysis ensures students will be well trained to serve the mining industry.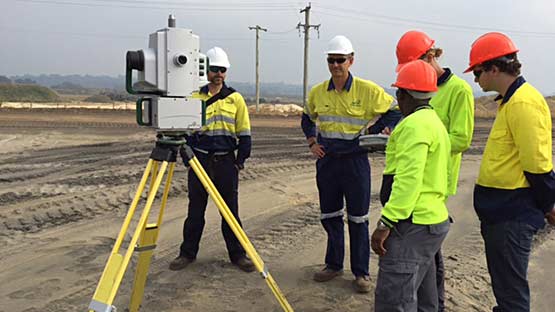 Survey
Survey students from the South West Institute of Technology (SWIT) in Western Australia recently spent a week working on mine sites. Surveyors Simon Johnston and Derek Carter from Maptek joined them for a day to demonstrate the technical capability and benefits of the latest I-Site laser scanners for mine survey applications.
The field experience gave the SWIT Diploma of Survey students the opportunity to use an I-Site laser scanner in a real world environment. Maptek provided guidance and mentored the students on best practice survey methodologies. Processing and visualising the point cloud data of the mine in I-Site Studio software closed the survey loop.
The access to survey technology and workflow gave students unique insight into the real world environment.