North American expansion
Maptek has expanded its footprint, opening new offices in downtown Montréal and Vancouver.
General Manager, Maptek North America, Rob Hardman says the new bases will allow Maptek to provide regionalised services that address the unique needs of the Canadian market.
'We're excited to position ourselves in these strategic locations for future growth of the Canadian mining industry and gain better understanding to serve local needs. Improved communication will lead to more effective partnerships,' Hardman says.
'We enter this market with best-in-class resources and infrastructure to really make a difference. Over the next 30 years, Canada will lead the way in mining production and mining technology innovation. Maptek will help our clients be successful in both.'
Business Development Manager Rodrigo Villarreal, Geologist Anne Gaue , Mining Engineer Delphine Quach and Accounting Manager Ken Shulman make up the Montréal team.
'The recent Quebec Mine event allowed the team to meet with customers and hear the latest news on their projects. Our Quebec friends know that we are here for them,' said Villareal.
Business Development Manager Pouya Tabassian, Senior I-Site Technical Solutions Manager Kono Rodriguez and Mining Engineer Ann McCall staff the Vancouver office.
Maptek responds to increased industry demand related to next-generation technologies by providing expertise for multi-platform solutions.
'This expansion is indicative of our commitment to innovation and the transformation of the mining industry,' says Hardman.
Customers across North America rely on Maptek to consistently deliver best-in-class technology.
As a result, Maptek has enjoyed steady growth and expects this trend to continue into 2018 and beyond.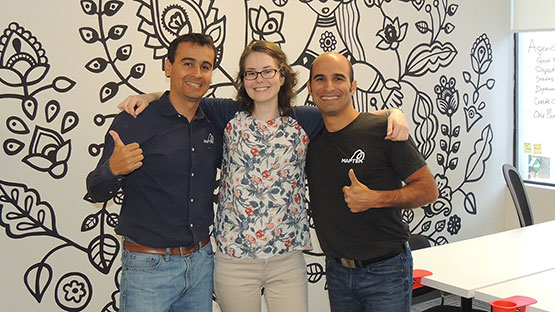 Vancouver
535 Thurlow Street
Suite 100
Vancouver, BC V6E 3L2
Canada
+1-604-299-7613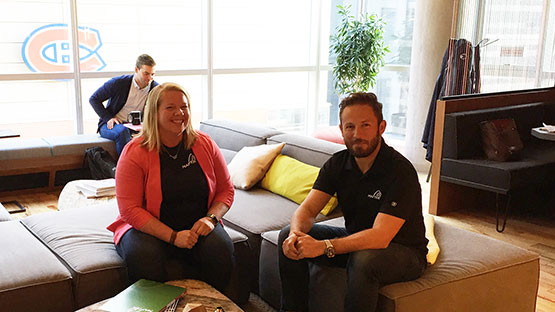 Montréal
1275 Avenue des Canadiens-de-Montréal
Suite 500
Montréal, QC H3B 0G4
Canada
+1 514 700 7203