University partnerships
Maptek invests in the next generation of engineers and geologists by providing software and training tailored to the needs of universities and industry.
University of San Luis Potosí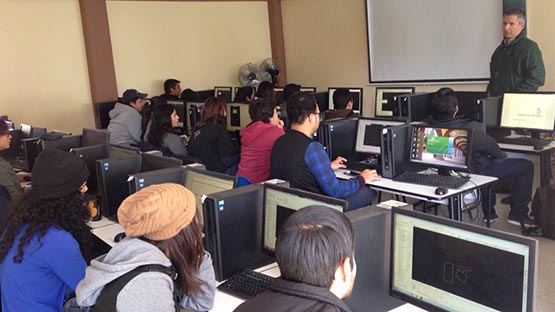 The University of San Luis Potosí in Mexico is incorporating Vulcan into their academic curriculum.
The Faculty of Engineering has contributed to research, industry, agriculture, construction and mining over many years. The professional achievements of graduates demonstrate the quality of their education.
Feedback from graduates confirms that employers demand knowledge of computer technology, so that they can capture, organise, analyse and present data obtained in the field. Vulcan was identified as one of the most popular software products.
The Geological Engineering course is also seeking European accreditation so the academic program is under continuous adjustment. Vulcan was implemented when the software taught in applied computing subjects was updated. Compared with other software, Vulcan proved more user friendly with better graphics manipulation tools.
The introduction of Vulcan allows students to gain an overview of the tools available in the industry. They enhance their professional development and gain an advantage when looking for job opportunities.
'We are excited about this integration in our program and access to educational licences. We believe it will be a beneficial partnership with Maptek.'
---
Pedro de Valdivia University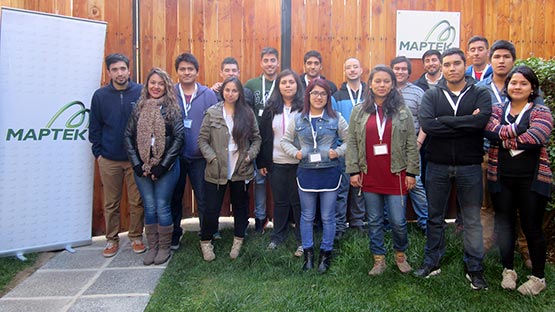 In May, Maptek conducted training in underground mining for 23 senior and junior Civil Mining Engineering students from Pedro de Valdivia University in Chile.
The training focused on mine planning, mine development and evaluation of resources and reserves, preparing students for future careers. Recruitment data suggests that engineers trained in Vulcan are preferred by companies. The university wants to teach the latest advances in engineering and technological innovation.
The introduction to new software, methods and equipment is foundational for providing students with the right knowledge and experience. Graduates with an understanding of Vulcan are in a good position to take advantage of vacancies and promotions.
'Our university has a commitment to training future professionals in all areas.'
---
Andrés Bello University
In May, Maptek South America conducted a masterclass for 35 final year Geology students from Andrés Bello University in Chile. The focus was on Sentry, Vulcan 10, geotechnical modelling with Vulcan and I-Site Studio, implicit modelling, and 3D geological sculpting.
'This demonstration enlightened students about the tools available for geological data capture and modelling lithologies, structures and water flows.'
---
University of Concepción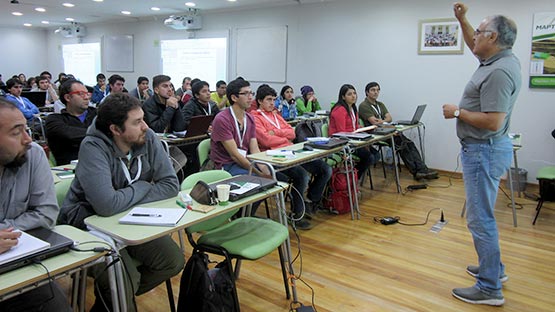 In April, Maptek held a masterclass in the Viña del Mar office for 53 fifth- and sixth-year Geology students and graduates from the University of Concepción, Chile.
The primary objective was to expose students to Vulcan geology tools. A brief tutorial on geostatistics explained the theory behind the software. Different practical exercises demonstrated the scope of Vulcan for geology and allowed students to apply some of their learning.
It is an advantage for the students from this university to finish their course with a basic knowledge of Vulcan. Teachers and students always welcome new opportunities for practical learning.
Topics included geological modelling, implicit modelling and a sample of new Vulcan 10 tools such as geological sculpting. During the sessions led by Marcelo Arancibia, General Manager Maptek South America, students also got practical experience with I-Site survey technology.
'Knowing Vulcan is an advantage for graduates in future careers.'