Advanced mine measurement systems
New Maptek I-Site laser scanners provide high definition imagery and accurate measurement capability in an impressive ergonomic design.
Maptek I-Site laser scanners are designed for mining. The new I-Site XR3 laser scanners bring the advantages of superior imagery, improved speed and higher accuracy in a lighter system.
The acquisition rate is five times faster than the previous I-Site 8800 laser scanner series.
Highwall scans can be captured with imagery in less than two minutes.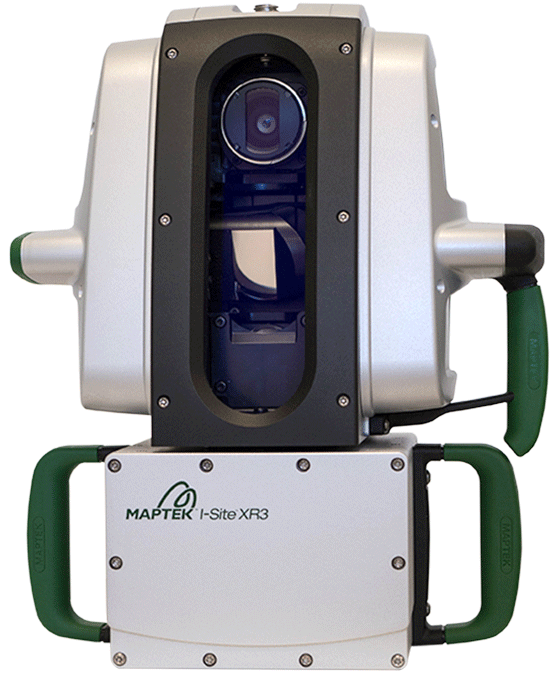 The integrated 147 megapixel HDR equivalent CMOS camera delivers superior imagery which is a dramatic improvement in quality over previous models.
All I-Site laser scanners are rated to IP65 for environmental protection, necessary for mine sites.
The new ergonomic design makes for a user-friendly instrument which is perfectly balanced and easily handled by one operator.
The systems feature an integrated battery for easy swapping, and a single case for transport. A dedicated field tablet manages 3D visualisation, scanner acquisition and registration checks.
I-Site systems provide the fastest field to finish performance.
I-Site Studio 7, released to support the new I-Site XR3 laser scanners, provides new modelling, analysis and reporting functionality for survey, geology, geotechnical and mine planning teams.
A key upgrade is resource recovery reporting which compares extraction volumes against design. Thresholds can be set for an acceptable amount of loss and dilution. Actions to prevent ongoing loss and dilution can then be made, and planning assumptions can be adjusted to improve mineral recovery.
Displaying drilling blind zones on stereonets helps identify regions that may provide poor geotechnical information. Improved registration options save time in aligning scans.
New smart CAD tools allow for manipulating data and highlighting areas of interest quickly and easily, giving users better control.

| | I-Site XR3 | I-Site 8800 series |
| --- | --- | --- |
| 360° high resolution scan with imagery | 4 minutes | 23 minutes |
| Image quality | 147 megapixel | 70 megapixel |
| Accuracy | 5 mm | 8 mm |
| Repeatability | ± 4 mm | ± 8 mm |
| Weight | 9.4 kg | 14 kg |