University partnerships
Universities across the world benefit from relationships with industry. Maptek invests in the next generation of engineers and geologists by providing software and training tailored to the needs of both research and the mining industry.
Fort Lewis College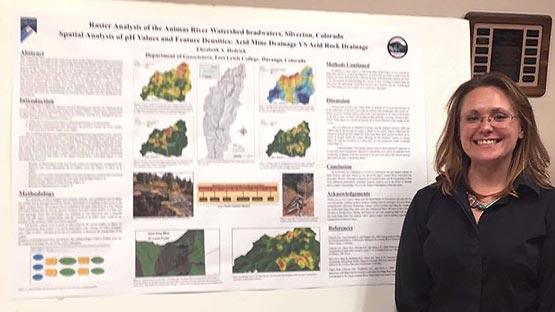 The Department of Geosciences at Fort Lewis College encourages students to learn Vulcan software to develop their skills for careers.
Geology major Anastasia Hedrick used the Maptek university program and training sponsorship to learn Vulcan software as a tool to compile and model geological data for her senior thesis.
She also used Vulcan to increase her understanding of the dynamics of the 2015 Gold King Mine waste water spill in Colorado, a widely publicised environmental event. The relationship between historic mining districts, the geology that drove their development, and the hydrological connections between them is very complex.
With support from Maptek Anastasia developed a database and the framework for a speculative 3D model of the underground workings of the Gold King Mine to serve as a template for future work.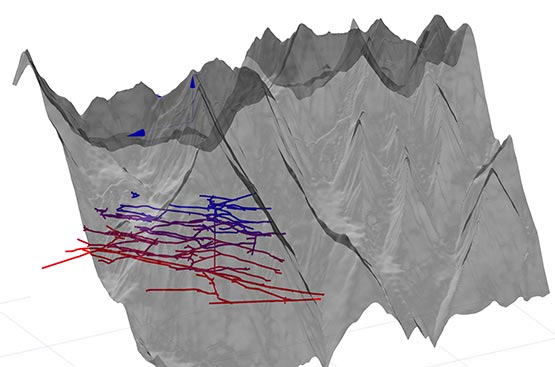 Vulcan's ability to import spatially referenced data from programs such as ESRI's ArcMap enabled incorporation of existing surface data as shape files from the USGS.
Faults and fractures were registered to a surface and projected through the highwall data, based on speculative depths and orientations derived from existing publications.
Integration of this data and 3D modelling allowed her to develop possible groundwater flow paths and hydrological connections between the Gold King Mine and another historic mine.
'Using Vulcan, I was able to provide a hypothetical visual projection to assist in understanding and explaining the complex dynamics leading to the spill. This project allowed me to develop strategies and refine the skills which provided a gateway into my thesis.'
Anastasia was also able to illustrate the power of Vulcan to her student peers. Maptek North America regional University Coordinator, Maureen Moore helped set up a custom introductory Vulcan course for 18 classmates. These students have since been empowered to pursue additional training through Maptek programs.
---
Polytechnic University of Catalonia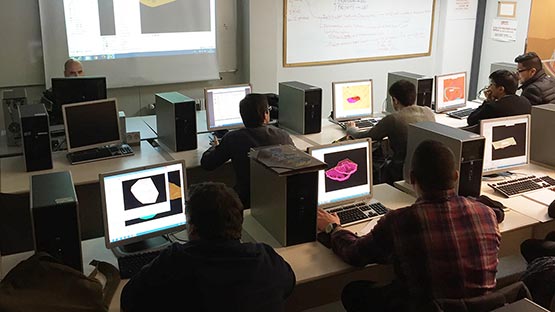 Students using Vulcan at Polytechnic University of Catalonia (UPC) in Barcelona, Spain gain skills to manage, optimise and improve the efficiency of the different stages of a mining operation.
Founded in 1971, UPC is the largest engineering university in Catalonia, with more than 25 schools, with 30,000 students and 2500 professors and researchers. UPC has a high number of international PhD and Masters degree students, through bilateral agreements with several top-ranked European universities.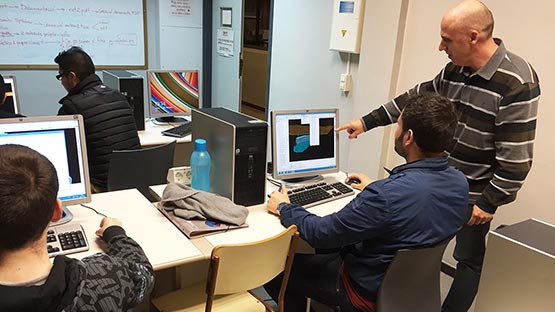 Vulcan is mainly used in the Masters level Mining Engineering degree where up to 20 students become familiar with geological tools in the Modelling and Assessment of Geological Resources subject, and open pit and underground mine planning tools in the Mining Technology I subject. Undergraduate students are also given an overview of the software in practical exercises during their degree.
UPC appreciates the contact with a technology company focused on state of the art mining, and the opportunity to learn software which is one of the most widely used products in the mining industry. Feedback from educational institutions is welcomed by Maptek.